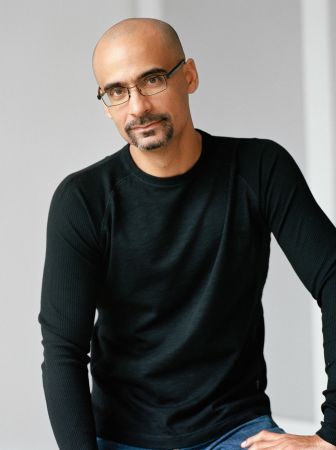 Above: Junot Díaz talks about writing.
Multi-awarded fiction writer Junot Díaz is this year's Katie Jacobson Writer-in-Residence in the School of Critical Studies. This week, he works with students in the MFA Creative Writing Program and gives two readings as part of his residency.
Tomorrow (Feb. 16), he gives a public reading at Langley Hall on campus and on Friday (Feb. 17), he reads to an already sold out crowd at Roy and Edna Disney/CalArts Theater (REDCAT) in downtown Los Angeles.
Díaz was born in the city of Santo Domingo in the Dominican Republic. He is the author of the short story collections Drown and This is How You Lose Her, and the Pulitzer Prize- and National Book Critics Circle Award-winning novel The Brief Wondrous Life of Oscar Wao. Díaz is also an immigration and human rights activist.
"We're thrilled to have Junot Diaz come to CalArts and REDCAT as our 2017 Katie Jacobson Writer in Residence," says director of CalArts MFA Creative Writing Program Maggie Nelson in a press release. "We've been hoping that Junot could accept an invitation from us for some time now, and his acceptance couldn't have come at a better moment. Junot is both a celebrated writer of fiction—he's received a Guggenheim, a MacArthur, and a Pulitzer!—and also a fierce, necessary voice for resistance, hope and fortitude in difficult political times (which is to say, all times, but especially this time)."