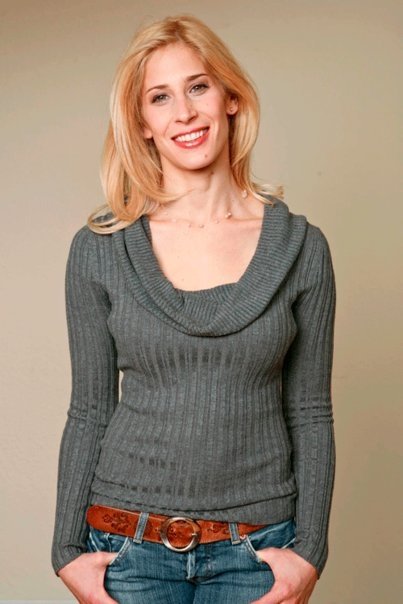 Grammy award-winning soprano Hila Plitmann performs a special recital at CalArts on Thursday afternoon in The Wild Beast, followed by a Q&A session in which she'll answer questions about her experience in film music, musical theater and songwriting.
The Los Angeles-based Plitmann has established herself in new and contemporary classical music fields, and she's performed as a soloist in several world premieres, including Esa Pekka Salonen's Wing on Wing with The Los Angeles Philharmonic and Mr. Tambourine Man by Oscar and Pulitzer Prize-winning composer John Corigliano with The Minnesota Orchestra.
(Plitmann won her Grammy in 2008 for Best Classical Vocal Performance on the recording of Corigliano: Mr. Tambourine Man: Seven Poems Of Bob Dylan.)
Her voice probably reached the largest audience when it was featured in the Hans Zimmer soundtrack for the 2006 film The Da Vinci Code. She was interviewed by Renee Montagne of NPR's Morning Edition on the technique used in recreating a "celestial voice." [Listen to the interview in its entirety.]
At Thursday's recital, she'll be accompanied on piano by CalArts' faculty member and vocal coach Tali Tadmor, with a program that features works by Hugo Wolf, Richard Strauss, Eric Whitacre, David Del Tredici and selections from Mr. Tambourine Man.
Hila Plitmann, soprano
at The Wild Beast at CalArts
Thursday, April 28
2:10-3 pm: Recital with Tali Tadmor, piano
3-4 pm Q&A session
In the video below, watch Plittman and Tadmor perform "Five Hebrew Love Songs" by Eric Whitacre at the 7th Annual New Music Concert at California Lutheran University: