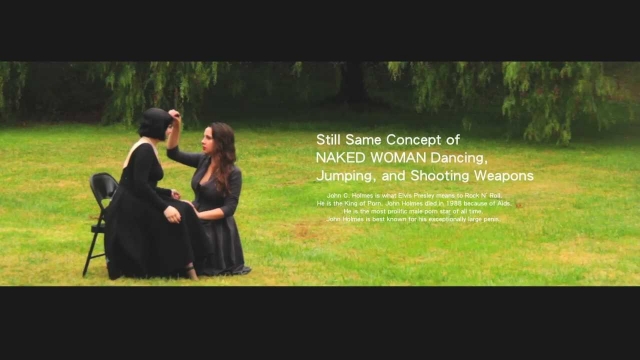 The annual School of Film/Video Showcase wraps up the week with a screening of juried films produced by students from the Program in Film and Video on Saturday (May 4) at REDCAT.
Some of the films have already enjoyed positive critical reception, notably Naoko Tasaka's flower, a film about a bear who eats his entire family during winter hibernation. It was awarded the George Manupelli Founder's Spirit Award at this year's Ann Arbor Film Festival.
Works in the program:
Incantations by Zane Johnson (MFA 14), 7:56
De Nuevo (And Again/And New) by Nacho Cano (BFA 16), 5:11
Going Up or Down? by Carolina Charry Quintero (MFA 15), 5:30
Will o the Wisp by Andrew Kim (MFA 02), 22:00
Astor Place by Jackson McCoy (MFA 01), 5:00
Ruins by Bader AlAwadhi (MFA 14), 3:00
kith/kin by Lacey Seebinger (BFA 15), 16:00
Grass is Greener by Tan Jimreivat (BFA 15), 2:00
Vidiyografik by Misra Iltus (BFA 12), 2:10
Static LA by Sara Martin (BFA 16), 1:58
LA Rising – fm by Walter Vargas (BFA 15), 13:30
Elderberry, Black Walnut, Oak by Eve LaFountain (Art-Film/Video MFA 14), 3:43
She Look Good by Carly Short (MFA 13), 16:00
(Untitled) by Chelsey Lorae (MFA 15), :55
Hang by Edda Manriquez (MFA 14), 1:06
flower by Naoko Tasaka (MFA 11), 21:00
This year's selection committee included Program in Film and Video Director Betzy Bromberg, faculty members Adele Horne and Charlotte Pryce and alumnus Mike Stoltz (MFA 01).
We posted a trailer for Tan Jimreivat's Grass is Greener, above, and a trailer for Edda Manriquez's Hang, below.
Event Details
Film/Video Showcase 2013: Program in Film and Video
May 4, 7 pm REDCAT 631 W 2nd St., Los Angeles Free, reservations recommended