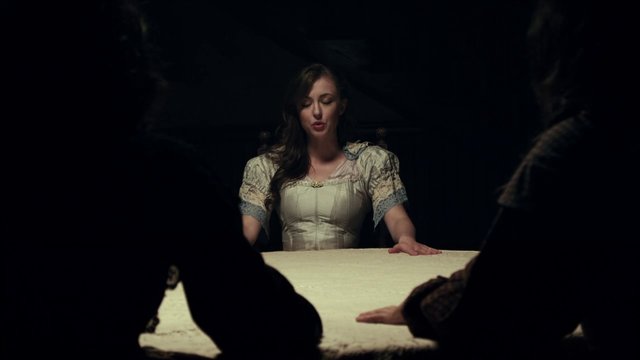 The Spirit Game Trailer from Craig Goodwill on Vimeo.
The Cannes Film Festival started this Wednesday (May 15) in France and three films by CalArtians are joining the prestigious festival.
School of Film/Video staff member Justin Hogan is the Supervising Producer of The Spirit Game, a short film based on the true story of the Fox sisters, three girls in the nineteenth-century whose spirit-summoning prank accidentally founded Spiritualism. The film is screening on May 20 at the Palais F as part of an out-of-competition program called "Canada: Talent Tout Court/Not Short on Talent."
David Braun (Film/Video BFA 13) and Victor Sala's sci-fi film Robota is also screening at Cannes as part of Cannes Court Métrage. Part live action and part stop-motion animation, the film grew out of Braun's time studying abroad in Prague, where he met and collaborated with Sala, a film student from Barcelona. Robota is screening on May 22nd at Salle 2.
Sofia Coppola's (Art 94) The Bling Ring is set to open Cannes' Un Certain Regard on May 16. The heist film, based on a highly publicized case of well-off Valley girls burglarizing celebrities' homes for designer apparel and accessories, is "both an incisive critique of Hollywood materialism and a cautionary fable about teen amorality," according to a review in Vanity Fair.
We posted the trailer for The Spirit Game, above, and the trailer for Robota, below.
Robota Teaser from David Braun on Vimeo.