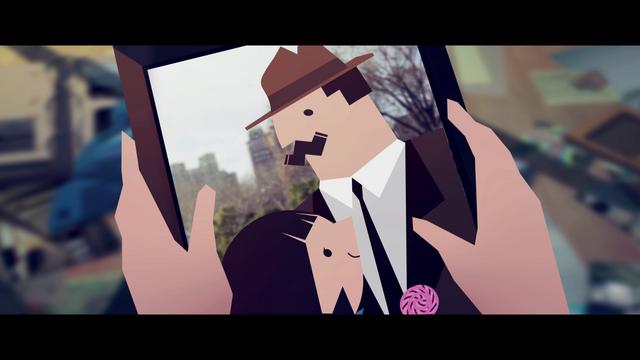 Will from Eusong Lee.
Last week the Academy of Motion Picture Arts and Sciences announced the recipients of the 2013 Student Academy Awards. Among the winners in the Animation category is CalArts alumnus Eusong Lee (Film/Video BFA 13), a Silver Medal recipient for his film Will. The awards ceremony will be on Saturday, June 8, at 7:30 p.m. at the Academy's Samuel Goldwyn Theater in Beverly Hills.
The film tackles issues of love and loss in the shadow of the 9/11 terrorist attacks in New York City. It's already earned Lee the Woody Award from the 2012 CalArts Producers Show and was selected as a Staff Pick on Vimeo. Will screens next at the Annecy International Animation Film Festival in France in June.
24700 interviewed Lee by email:
24700: What inspired you to create the storyline that's depicted in Will?
Unlike my other films, this film started with the music. There was already music, composed by the super talented and amazing Julian Kleiss, and then I made a film for it. This movie was going to be a music video, so I started with Julian's initial inspiration and themes. Then I researched and added story elements such as character and metaphor, also drawing inspiration from a page of Jonathan Safran Foer's Extremely Loud and Incredibly Close.
24700: Can you talk a little bit about the technique(s) you used to create the animation for the film?
I did all the background work in Photoshop and the animation in Flash.
24700: Who are the filmmakers that inspire you?
The only filmmaker who comes to mind is David Fincher. He is my favorite director, but I don't know if I can say I am inspired nor influenced, since I am quite scared of being influenced or inspired too much.
24700: Why do you feel that being influenced or inspired too much is scary?
Nowadays, people have access to a lot of information, so it's not hard to be influenced or be inspired. That's why it's important to focus on oneself. It's inevitable that my thoughts are already biased and influenced but it's better than knowing where my thoughts are directly coming from. I guess I wish to be unique.
One article once described my style of illustration and animation as trendy minimalism, which I feel is quite true. However, the reason why my animation is minimalist and geometric is because I couldn't get used to drawing on a tablet, so I ended up using the lasso tool a lot when drawing and the art ended up being geometric (laughs). It's silly, but I like those kinds of situations wherein I can come up with something or solve a problem by thinking alone for a long time.
24700: What is your next project?
My next film is about a princess and a robot. Typical princess films might soon disappear, for good or bad, but I think there are still untapped possibilities for them, and I am working on one.
24700: Can you tell me your favorite CalArts moment or experience?
I have a lot of favorite moments. All the nights spent working late and the sunrises. Also, dreaming about a promising future and being angry about my work was fun, in retrospect. I had an unusual college life with my friends at CalArts and it was amazing.
Soleil David contributed to this post.