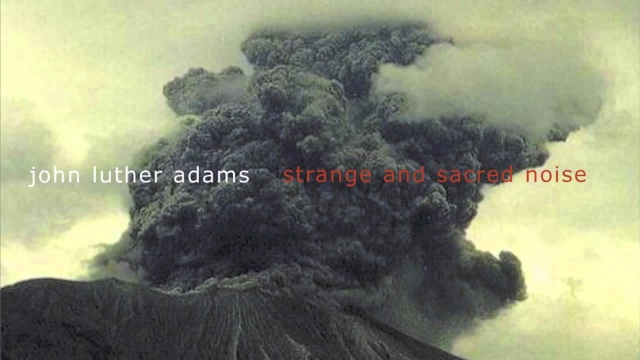 This week (June 6-9), the 67th Ojai Music Festival returns to Ojai, Calif., to celebrate the music of American mavericks John Cage, Lou Harrison, Terry Riley, Henry Cowell, Charles Ives and CalArts alum John Luther Adams (Music BFA 73), who is the festival's featured composer.
Works featured at the festival include: Harrison's Concerto for Piano and Gamelan, Cowell's Atlantis for voices, percussion and strings, John Luther Adams' songbirdsongs for percussion, piccolos and celesta, performed by the San Diego-based percussion ensemble red fish blue fish. In addition, little-known pieces by Cage and Ruggles will also be performed, along with the more familiar The Rite of Spring in an arrangement by The Bad Plus jazz trio.
Celebrated choreographer Mark Morris serves as this year's festival director, assembling four days of music, free community events, films, discussion and even fitness classes. Morris aimed to broaden the festival experience with scheduled and spontaneous events scattered around Ojai, including "extra concerts, films, talks, social dancing, toy pianos and possibly even a marching band down Ojai Avenue."
His company, the Mark Morris Dance Group (MMDG), accompanied by the MMDG Music Ensemble and the American String Quartet, also performs at the festival, interpreting a trio by Ives and a string quartet by Cowell. A later concert by MMDG and the MMDG Music Ensemble features works by Cowell, Harrison and Barber.
CalArts students, faculty and alumni receive a 25 percent discount to tickets on June 8, with scheduled events that include a sunrise concert of Adams' Strange and Sacred Noise on a "magical hilltop" and a more conventional presentation, by the MMDG Music Ensemble, of the composer's For Lou Harrison at Ojai's Libbey Bowl band-shell. Other performances on June 8 include Riley's seminal work, In C, and Harrison's Suite for Symphonic Strings. Additionally, the CalArts community is invited for a meet up with Adams at 4:30 pm in the Festival Lounge.
Above is an excerpt from Adams' Strange and Sacred Noise.
Related: Percussionists Perform John Luther Adams' Massive Outdoor Piece at 2012 Ojai Music Festival
Event Details
67th Ojai Music Festival
Ojai, CA June 6-9 Tickets: Enter promo code "CalArts25" to receive 25% off a purchase of "A section" seats for any June 8 concerts. Or call 805.646.2053. Directions