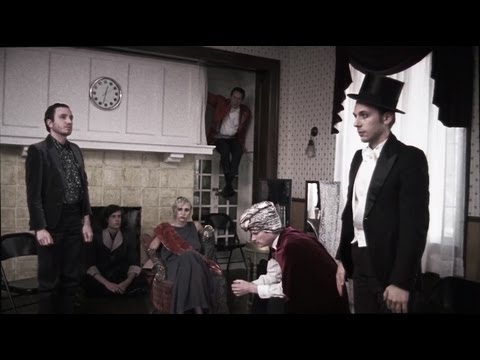 Earlier today, LA-based composer and CalArts alumna Julia Holter (Music/IM MFA 09) revealed her second single, "In the Green Wild," from her forthcoming album, Loud City Song, which is scheduled for release on Aug. 20 in the U.S. and Aug. 19 elsewhere via Domino.
The music video for the song, which was directed by fellow alumna and frequent collaborator, Yelena Zhelezov (Theater MFA 10), is posted above. Can you spot the other CalArtians in the video? (There are quite a few.)
Holter and her band hit the road this week, beginning with a show in Washington, D.C., on Thursday.
Tour dates in July:
July 11 – Washington, D.C. at Sixth & I Synagogue
July 12 – New York City, NY at Le Poisson Rouge
July 13 – Philadelphia, PA at World Cafe Live
July 14 – Boston, MA at The Church Of Boston
July 16 – Montreal, QC at La Sala Rosa
July 17 – Toronto, ON at The Drake
July 18 – Detroit, MI at Museum of Contemporary Art Detroit
July 20 – Chicago, IL at Pitchfork Festival
July 23 – Lisbon, Portugal at ZDB
July 24 – Madrid, Spain at Theatro Lara
July 25 – Cartagena, Spain at La Mar De Musicas
July 26 – Barcelona, Spain at Caixaforum
July 27 – Lyon, France at Les Nuits De Fourvieres
July 29 – Ravenna, Italy at Hani-Bi
July 30 – Modena, Italy at Sant Augustino
July 31 – Geneva, Switzerland at Ecoutes Au Vert @ Barje Des Sciences