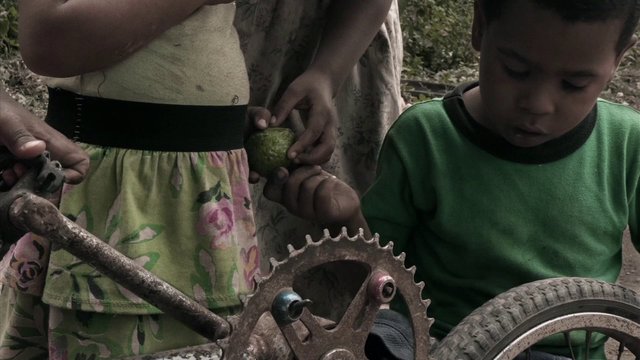 Nelson Carlo De Los Santos Arias (Film/Video MFA 14), a Dominican Republic-born filmmaker, was recently awarded a residency to develop a film in both Spain and France. For the past 16 years, the competitive residency, sponsored by Ibermedia, has been open to Ibero-American (Latin American, Spanish and Portuguese) filmmakers who create independent and art house cinema.
The program allows five filmmakers to work on a film script for a month with Spanish directors Miguel Gomes and Montxo Armendariz in Madrid, followed by another three weeks in Paris. While in France, De Los Santos Arias will take a production workshop through Cinéfondation: Presentation, a Festival de Cannes program that will help him prepare a final pitch to European producers—with the ultimate goal of co-producing his film.
De Los Santos Arias' film, Cocote, meaning "neck" in Dominican Spanish, will be his second feature film and his first work of fiction. He is writing and directing, while Nabis, an artist collective based in Buenos Aires and Austria, is producing the film. The collaborators plan to film the project in the Dominican Republic.
In 2012, De Los Santo's film You Look Like a Carriage That Not Even The Oxen Can Stop was screened at Doc Buenos Aires in Argentina, Festival Global de Cine De Santo Domingo and at Centro de las Bellas Artes, Mexico.