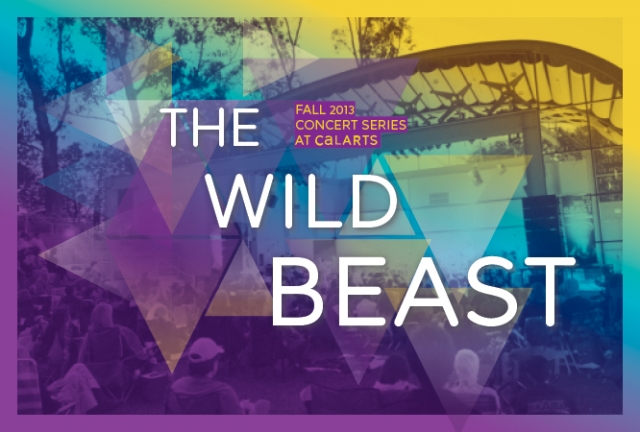 Coming three weeks after the autumnal equinox, CalArts' Fall 2013 Wild Beast Concert Series offers free outdoor music events to the community.
Spotlighting genres of music from various programs at The Herb Alpert School of Music at CalArts, the popular series—held on the lawn of the S. Mark Taper Courtyard at The Wild Beast—is now in its fourth season and opens with a concert on Oct. 12 that focuses on "seasons" of concert music.
The Rite of Seasons features classic works from four different points on the globe:
The [musical tour] begins in Baroque-era Italy with a fresh interpretation of Antonio Vivaldi's landmark, The Four Seasons. Next are the Americas, first with Astor Piazzolla's famous tangos from Buenos Aires, then with Malcolm Goldstein's The Seasons, in which the composer layers musical textures onto the natural soundscapes of Vermont. The concert concludes by recalling Paris in 1913, when scandalized audiences rioted at the avant-garde innovations of Igor Stravinsky's The Rite of Spring.
This year marks the centennial of Stravinsky's epochal work. To celebrate, CalArts performers have reconfigured the orchestral suite for wind quintet, piano and percussion.
The next concert in the series on Oct. 19 features up-tempo American, African and Balkan dance music with some of LA's favorite food trucks on hand.
Event Details
Fall 2013 Wild Beast Concert Series: The Rite of Seasons
Wild Beast at CalArts
Oct. 12 at 5 pm
Free: Register on Eventbrite