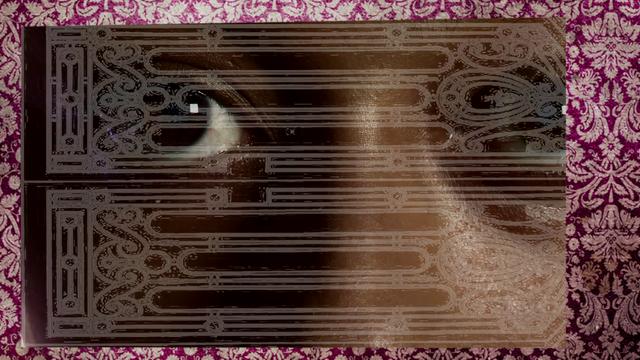 The ODC Theater (formerly, the Oberlin Dance Company) in San Francisco presents The Sharon Disney Lund School of Dance faculty Rosanna Gamson's Layla Means Night this week (Oct. 30-Nov. 3). The multifaceted dance theater piece also features poet/performer Niloufar Talebi and an original score by Persian percussionist and CalArts faculty member Houman Pourmehdi and tar performer Pirayeh Pourafar (Music MFA 84).
Inspired by One Thousand and One Nights, Gamson's LA-based troupe World Wide performs the "spooky" show based on the Scheherazade narrative in which a young bride saves herself from the murderous fate visited upon her predecessors by entertaining her husband with fantastic tales.
According to SF Weekly, audience members will be led in small groups on different routes through banquets and bedrooms to experience the song, dance, food, drink, poetry, music and theater. The piece transforms the three floors of the ODC Theater building, which houses a school and theater, in a way "that will engage and delight all your senses." More from the ODC Theater website:
Curtains, veils, shadows and magnificent performances invite you to be charmed, delighted and provoked. Partake in scintillating epicurean bites and tastes along your journey as perceptions shift and unfold while contemporary and traditional influences collide.
The work also features performances by vocalist Alireza Shahmohammadi, in addition to San Franciscan artistic collaborators Farima Berenji, Shahrzad Khorsandi and the ODC Dance Jam.
Gamson presented a version of the piece at the REDCAT New Original Works Festival in 2011.
Above is a trailer of the show.
Event Details
Rosanna Gamson's 'Layla Means Night'
ODC Dance Theater
351 Shotwell Street, San Francisco
Wed-Fri, Oct. 30-Nov. 1 at 7 pm & 9 pm
Sat, Nov. 2 at 7 pm & 9 pm - 7 pm show is SOLD OUT
Sun, Nov. 3 at 7 pm - SOLD OUT
Tickets: $45 Advance, $50 at the Door