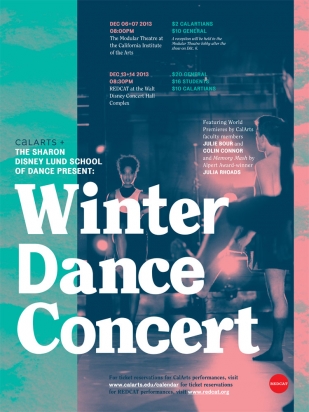 The Sharon Disney Lund School of Dance presents two weekends of new choreography in its annual Winter Dance Concert on Dec. 6-7 at The Modular Theater in CalArts and on Dec. 13-14 at REDCAT in downtown Los Angeles.
The program features the world premieres of faculty Julie Bour's Never Ending Game and Colin Connor's The Weather in the Room. Alpert Award winner Julia Rhoads also performs Memory Mash, an excerpt of her 2009 Punk Yankees, re-envisioned to include elements of the CalArtian dancers' experiences.
Below, we posted an excerpt from Rhoads' Punk Yankees.