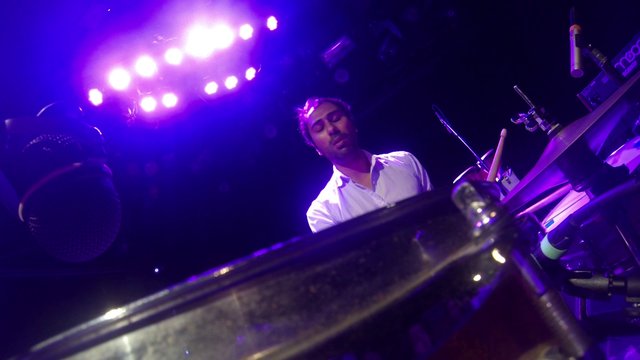 As each year draws to a close, it officially becomes "Best of…" list season.
On Monday (Dec. 9), The New Yorker pop music critic Sasha Frere-Jones posted a list of Best Albums of 2013. Among the list of his favorites are jazz trio Dawn of MIDI, aka drummer Qasim Naqvi (Music MFA 08), bassist Aakaash Israni (Music MFA 08) and pianist Amino Belyamani (Music 08). Another CalArtian to make the list: singer/composer Julia Holter (Music/IM MFA 09).
Dawn of MIDI, which released its second album, Dysnomia, in August, was also included in NPR Music's 50 Favorite Albums Of 2013.
Holter's third record, Loud City Song, made Frere-Jones' list. As we posted last week, she composed a new work that was premiered by the LA Phil on Dec. 3.
Read Frere-Jones' complete list here.
Above, Dawn of Midi performs live at Le Poisson Rouge in New York on Oct. 10. Below, Julia Holter explains the inspiration behind her new album to NPR's Jacki Lyden on Aug. 26: