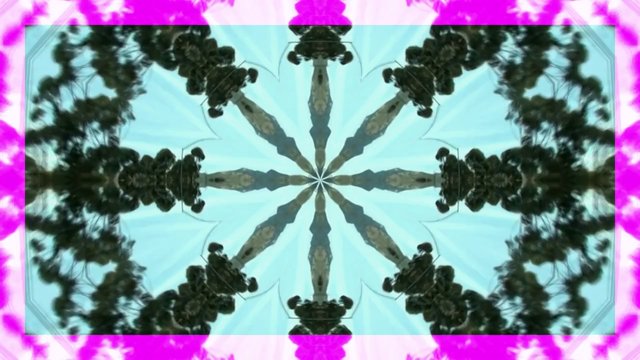 'Tis the season for CalArts' 24700 blog to hit the pause button.
We'll be back on campus on Jan. 2, 2014, to continue to bring you the news and happenings from the Institute. In the meantime, we wish you and your families a happy and safe holiday season.
About the video
Inspired by the symmetrical structure of snowflakes, this kaleidoscopic celebration of winter in Southern California was created by Edwin Alvarenga (Art MFA 2). The designer's source material is digital video imagery of the landscape around the CalArts campus in Valencia, Calif. Alvarenga produced the piece in the Motion Graphics track, part of a new specialization in the Graphic Design Program within CalArts' School of Art. The original music for the video was composed by Paul Fraser, a 2011 MFA graduate of The Herb Alpert School of Music at CalArts.