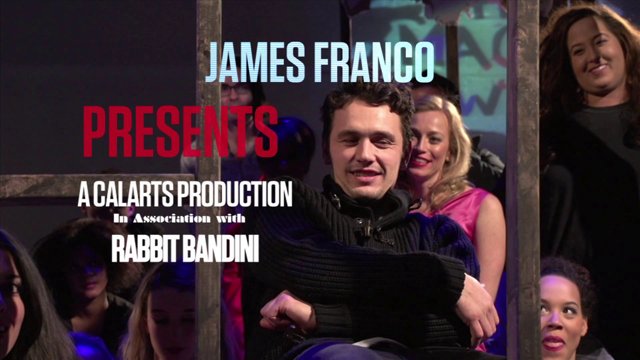 There's another chance to see The Magic Tower, a live multi-media production of one-act plays helmed by Academy Award-nominated actor James Franco, this weekend.
The production, inspired by playwright Tennessee Williams' rarely performed collection of short dramas, originally premiered at CalArts in December, and is remounted at the Edgemar Center for the Arts in Santa Monica on Friday (Jan. 17) through Sunday (Jan. 19).
For the project, Franco and Co-Director of the Film Directing Program Deborah LaVine mentored 10 student film directors along with cast and crew to develop contemporary interpretations of the one-act plays.
A new trailer for the production featuring Franco is posted above.
Event Details
'The Magic Tower'
Edgemar Center for the Arts 2437 Main St, Santa Monica Preview: Thursday, Jan. 16 Performances: Friday-Sunday, Jan. 17-19 at 8 pm (5 pm on Sunday) Tickets: $10, $15 at the door