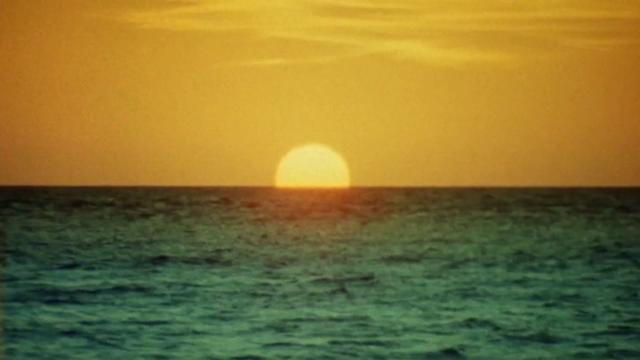 On Tuesday (Jan. 21), the School of Film/Video at CalArts presents the second Structuring Strategies guest artist of 2014: renowned English visual artist Tacita Dean, whose film work often creates contemplative atmospheres through long takes and consistent camera angles. She screens a selection of her recent 16 mm works at 7 pm in the Bijou Auditorium.
The artist's recent solo shows have spanned the globe, from the Tate Modern in London to Australian Centre for Contemporary Art in Melbourne to the New Museum and Marian Goodman Gallery in New York, among numerous others. In 2013, Dean was awarded the Order of the British Empire (OBE) for services to British art overseas.
The Structuring Strategies' program notes describe Dean's recent film portraits as works that "express something that neither painting nor photography can capture":
They are purely film. And while Dean can appreciate the past, her art avoids any kind of academic approach. Dean's art is carried by a sense of history, time and place, light quality and the essence of film itself. The focus of her subtle but ambitious work is the truth of the moment, the film as a medium and the sensibilities of the individual.
Above, is a short that features Dean discussing two of her films, The Green Ray (2001) and Film (2011).
Read more about Dean's latest 27-minute anamorphic 35 mm film, JG (2013), on the Arcadia University Art Gallery website.
Event Details
Structuring Strategies: Tacita Dean
Bijou Auditorium, CalArts Jan. 21, 7 pm Free