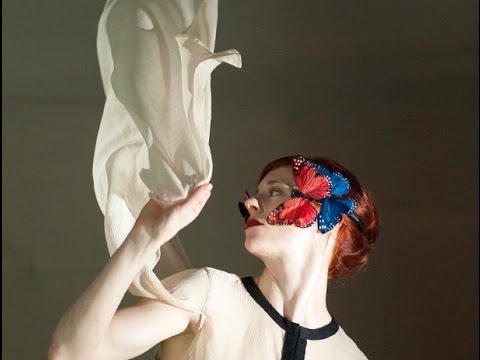 The Sharon Disney Lund School of Dance at CalArts has commissioned three nationally recognized artists and companies to participate in the inaugural Evelyn Sharp/CalArts Summer Choreographic Residency. This year's recipients, New York-based Kate Weare Company, directed by CalArts alumna Kate Weare (Dance BFA 94), and acclaimed faculty artists Laurence Blake and Rosanna Gamson, artistic director of Rosanna Gamson/World Wide, will convene on the CalArts campus from May 19 to May 30, 2014.
The new residency program—established through a partnership between the Evelyn Sharp Foundation and CalArts—will help facilitate the creation of new works in The Sharon Disney Lund School of Dance. Included in the residency are space for rehearsals, opportunities for creative research and access to theater facilities and support staff. In conclusion of the two-week process, the choreographers will showcase work developed during their residencies at an invitation-only showing in CalArts' Sharon Disney Lund Dance Theater.
"This residency is an extension of the high volume of creative work that happens within the Sharon Disney Lund School of Dance throughout the academic year," said Stephan Koplowitz, dean of the Sharon Disney Lund School of Dance. "The Evelyn Sharp Foundation has provided us with the opportunity to recognize exceptional choreographers from across the country and bring them to CalArts so that they can work here alongside our remarkable faculty artists."
Above, we posted a behind-the-scenes look at Weare's 2013 choreographic piece, Dark Lark.