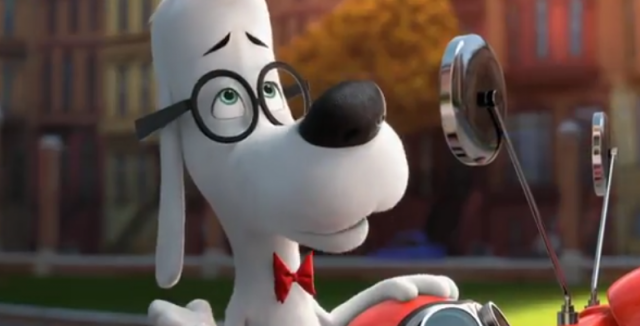 Adding to the ever-growing list of animated feature films helmed by CalArts alumni, Rob Minkoff (Film/Video BFA 83) directs the latest DreamWorks Animation release, Mr. Peabody & Sherman, which opens today (Friday, March 7).
The film is based on two characters, Mr. Peabody, a genius beagle, and his adopted human son, Sherman—both of whom appeared in the late 1950s and early 1960s animated television series Rocky and His Friends and The Bullwinkle Show.
A plot synopsis from DreamWorks:
Mr. Peabody, the most accomplished dog in the world, and his mischievous boy Sherman, use their time machine—the Wabac—to go on the most outrageous adventures known to man or dog. But when Sherman takes the Wabac out for a joyride to impress his friend Penny, they accidently rip a hole in the universe, wreaking havoc on the most important events in world history. Before they forever alter the past, present and future, Mr. Peabody must come to their rescue, ultimately facing the most daunting challenge of any era: figuring out how to be a parent. Together, the time-traveling trio will make their mark on history.
The film stars Ty Burrell, Max Charles and Stephen Colbert.
Minkoff, who co-directed The Lion King (1994) with Roger Allers as well as Stuart Little (1999), was recently featured in the Vanity Fair article "The Class That Roared."