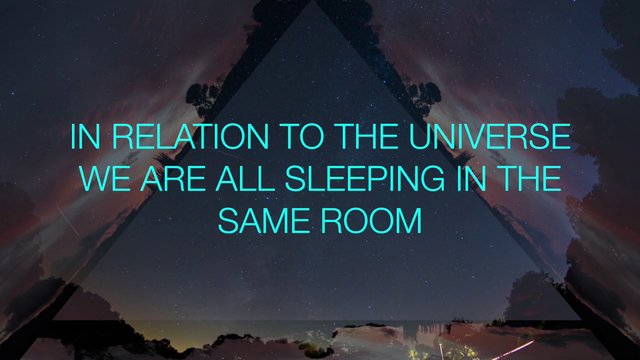 Experimental electronic songwriter Hil Jaeger (Music BFA 15), aka Jaeger, performs tomorrow (March 20) at 9:30 pm in the Black and White gallery at CalArts. The show, titled in relation to the universe we are all sleeping in the same room, is a collaboration with experimental animator Tempe Hale (Film/Video MFA 14) who creates a "digital world projected onto you."
In addition to Hale's projections, the multimedia performance features cinemagraphs (i.e., animated gifs) by Finn Paul (Film/Video MFA 15) and Character Animation faculty Maija Burnett, as well as text by writer Eleza Jaeger. The event also includes a DJ set by David Howe (Music BFA 14), followed by a line-up of VJs and beatmakers.
A description from the Facebook event:
A non-stop set of electronics and voice immersed in pulsing projections echoing out into the cavern of the CalArts Black and White studio.
Above is a trailer for the concert.
Event Details
in relation to the universe we are all sleeping in the same room
March 20, 9:30 pm Black and White gallery, CalArts Free