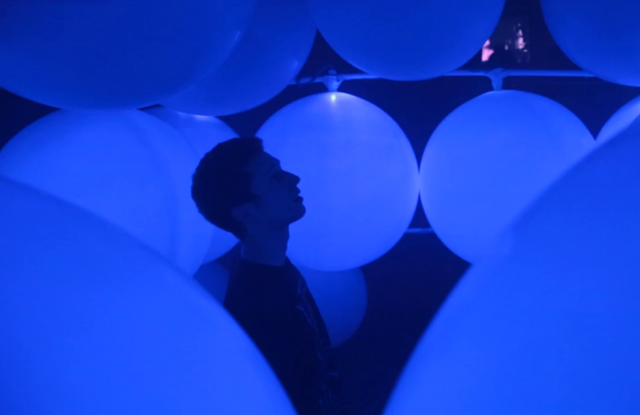 The CalArts Digital Arts Expo, a two-day event that explores the latest in technology-based art, interactive audio-visual experiences and digital performance, returns to CalArts on Thursday and Friday (May 8-9).
On Thursday from noon to 10 pm, the CalArts campus will be transformed into the Expo Showcase, in which faculty and students present immersive, cross-disciplinary and tech-driven work. The science fair-like atmosphere features projects such as Colin Honigman's (Music MFA 14) Cultivating Frequencies, a piece that allows one to make music by touching living plants. A video demo is below:
Two keynote speakers are scheduled to present: Casey Reas, professor at UCLA's Department of Design Media Arts and Ge Wang, assistant professor at Stanford University, CCRMA. Both Reas and Wang developed open-source code specifically for artists to use and will discuss how these tools can impact computer science education and the arts. In addition, on May 9, the National Science Foundation (NSF)-supported Symposium on Computer Science in Art Education welcomes 14 tech thinkers from across the country to speak.
Below is a video demo of David Howe (Music BFA 14) and Jonathan Becker's (Music MFA 15) LightPyramid, which will be featured during the Expo Showcase. The immersive environment in and around a 10-foot light-based inflatable pyramid allows light, color and sound to be controlled by the actions of the crowd or performed like a musical instrument.
Get the full Expo schedule here.
Event Details
Digital Arts Expo Showcase
May 8, 12-10 pm May 9, various times Full Schedule CalArts Campus Free