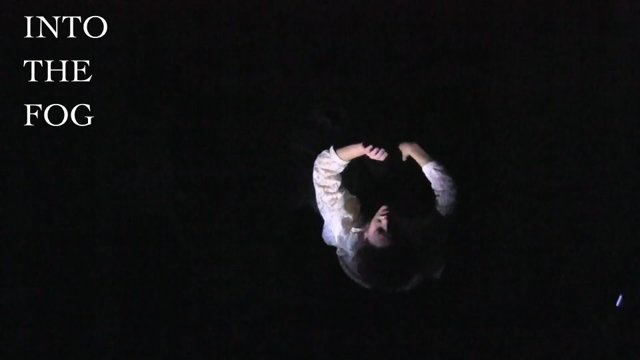 by Ferdinand Botha 
The Hollywood Fringe Festival, an annual celebration of the performing arts that focuses on local emerging artists and on cultivating entrepreneurialism, takes over numerous traditional and unconventional venues in Los Angeles from June 12 through 29.
As in its previous four editions, many CalArts students and alumni are populating the festival with visionary, self-produced work.
One production in particular, Into the Fog, is eight CalArtians strong. After a run at the Edinburgh Fringe Festival in 2011, this iteration serves as the debut production of the newly established performance collective Source Material, headed by CalArts Directing candidate Samantha Shay (Theater MFA 16) and collaborator Sam Szabo.  
In 2011, Shay and Szabo found inspiration in noted Russian animator Yuriy Norshteyn's highly acclaimed animated short, "Hedgehog in the Fog" (1977).  The tale—about a hedgehog's journey to meet his bear friend for tea—has inspired work by Michel Gondry, Hayao Miyazaki and Seth MacFarlane; but Into the Fog is the first theatrical incarnation. It was warmly received in Scotland and described by Three Weeks UK as "profoundly moving and totally absorbing. Close your eyes and it's cinematic–open them again and poetry reveals itself in the choreography of the bodies on stage."
"I am very excited about premiering this piece in LA," Shay says. "This being the first piece under our collective name sends a statement that we plan to build community here. To make work here, to grow together, and with our audiences." 

Other CalArtians performing in Into the Fog are Jennifer Zheng (Theater MFA 16), Brenna Frederickson (Theater MFA 16), Kevin Whitmire (Theater MFA 15); James Cowan (Theater BFA 13), Raven Scott (Theater BFA 16) and Erica Carpenter (Dance BFA 12). The costumes are designed by Mieko Romming (Theater BFA 14).
Into the Fog runs several times during the Hollywood Fringe Festival. Tickets are $12.
Event Details
'Into the Fog'
Schkapf Menagerie, Main Stage
6567 Santa Monica Blvd., Los Angeles

Sunday, June 8, 1 pm
Friday, June 13, 8:30 pm
Sunday, June 15, 1 pm
Friday, June 20, 8:30 pm
Sunday, June 22, 1 pm
Wednesday, June 25, 8:30 pm
Friday, June 27, 8:30 pm
Tickets: $12
Parking: Valet parking at theater, street parking available.