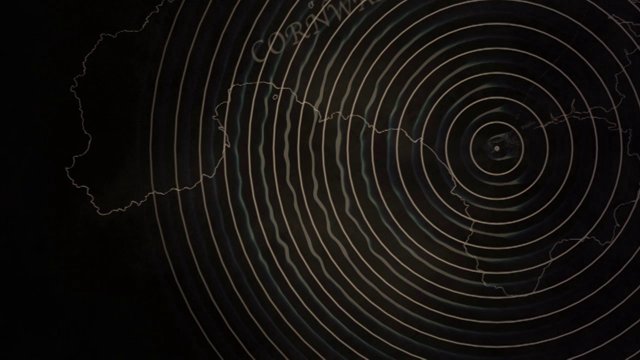 On Sunday (June 8) at 7:30 pm, the Los Angeles Filmforum presents LA <===> AA, a showing of films that screened at the 52nd Ann Arbor Film Festival (AAFF) in March. The event at the Velaslavasay Panorama features works by Los Angeles-based filmmakers selected from the lauded Michigan festival—including several CalArtians.
The 2014 AAFF, which featured more than 200 films from 24 countries, had a strong contingent of works from Los Angeles-based filmmakers in particular this year, according to a Los Angeles Filmforum press release.
In March, the AAFF held two retrospective film series; one was dedicated to CalArts faculty Thom Andersen and the second to local filmmaker Penelope Spheeris. Both series will be represented in Sunday's program with a screening of Andersen's 1966 film Olivia's Place and Spheeris's No Use Walkin' When You Can Stroll (1998).  
Also in the lineup is "AAFF audience favorite" Troy Morgan's (Film/Video MFA 15) stop-motion animation Musical Recordings from the Realm of the Dead, the psychedelic music video Grip for Sun Araw by Daniel Brantley, Mark Toscano's one-shot portrait Certain Things and CalArts faculty Charlotte Pryce's recent 16mm film A Study in Natural Magic (awarded Stan Brakhage Film at Wits End Award at the 2014 AAFF).
The program is rounded out by Mike Stoltz's (Film/Video MFA 14) With Pluses and Minuses (16mm, 2013, 5 min), Sílvia das Fadas' (Film/Video MFA 14) Square Dance, Los Angeles County, California, 2013 (16mm, 2013, 9 min) and Andrew Kim's (Film/Video MFA 13) Will o' the Wisp (16mm, 2013, 24 min). Kim was awarded Most Promising Filmmaker at the AAFF this year.
Below is an excerpt from Stoltz's With Pluses and Minuses:
Read descriptions of the directors' works here.
Event Details
Los Angeles Filmforum: LA <===> AA
Velaslavasay Panorama
1122 West 24th Street, Los Angeles
Tickets: $10 general, $6 students/seniors; free for Filmforum members