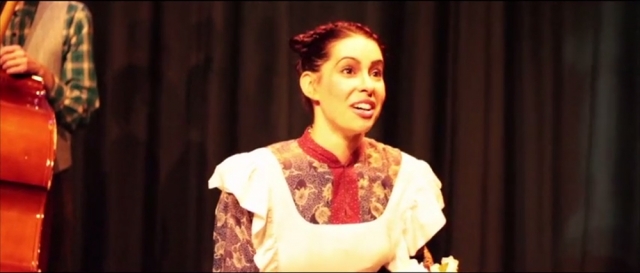 From June 19 through 22, CalArts alumna Sandy Simona's (MFA Theater 13) Lost In Lvov plays in Los Angeles' Schkapf Theater as part of the Hollywood Fringe Festival. Simona writes, directs, choreographs and performs in the biographical multimedia solo show.
Told through multilingual stories and Gypsy songs and dances, Lost in Lvov investigates family and memory through the tale of three sisters migrating from the former Soviet Union and starting and raising a multigenerational family in the United States. 
Live music by composer and improviser Yoon Lee (Music MFA 11), world percussionist Kassandra Kocoshis (Music MFA 12) and vocalist Argenta Walther (Music MFA 10) accompany Simona.
Above is a trailer for Lost in Lvov.
Related: Into the Fog Opens at the Hollywood Fringe Festival