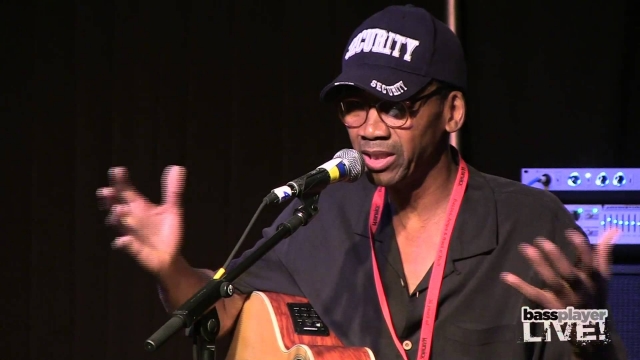 Celebrated bassist and CalArts faculty Alphonso Johnson, who has performed for the likes of the Weather Report, Santana and Michael Jackson, takes the stage with super group Night Train Music Club (NTMC) for a free July 4th outdoor concert Friday night in Pasadena.
The rock, folk and bluesy Summer Music Festival at Levitt Pavilion Pasadena, begins at 6 pm with NTMC taking the stage at 8 pm. The band includes musicians who have played with the Rolling Stones, Tears for Fears, Christina Aguilera, Bonnie Raitt, among others.
Johnson will be joined by drummer Michael Jerome (Better Than Ezra, Richard Thompson, John Cale), Percussionist Ramon Yslas (Stevie Nicks, Christina Aguilera, Colbie Caillat), keyboardist Peter Adams (Josh Groban, Tears For Fears, Rickie Lee Jones), saxophonist Joe Sublett (Bonnie Raitt, Stevie Ray Vaughn, Rolling Stones) and guitarist/vocalist Steve Postell (John Oates, Jennifer Warnes, Jai Uttal).
Other featured artists include Tom Freund, Dan Navarro and Amilia Spicer.
In addition to performing and recording jazz and fusion steadily since the age of 17, Grammy and Oscar-nominated Johnson has taught bass at CalArts and USC. This August, Johnson holds clinics in Germany and Austria as part of the Warwick Bass Clinic.
In the video above, he discusses practice techniques with Bass Player Live! in 2012.
Event Details
Night Train Music Club
July 4, 8 pm
Levitt Pavilion Pasadena
1499 Huntington Dr., Suite 305, South Pasadena
Free