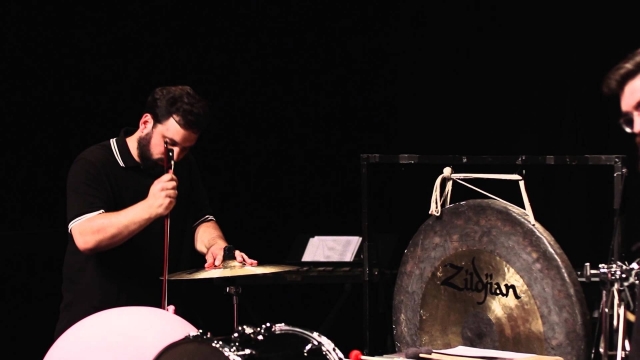 CalArts composer Todd Lerew (Music MFA 14) has been named the winner of the American Composers Forum's (ACF) 2014 National Composition Contest.
Open to composers enrolled in graduate and undergraduate institutions in the United States, Lerew was chosen from a pool of 250 applicants from 39 states. In addition to a cash prize, his work will receive future performances by the renowned New York-based percussion ensemble, So Percussion.
In January, Lerew was one of ACF's three finalists, and he was granted a separate cash prize to compose the 10-minute piece, Flagging Entrainment of Ultradian Rhythms and the Consequences Thereof. So Percussion then premiered all three works on July 20 at Princeton University as part of the ensemble's Summer Institute.
More about Lerew's piece from his program note:
The central process of this piece is the attempt on the part of all performers to maintain perfect synchrony despite a lack of visual or aural cues and with a uniformly increasing (or decreasing) rest between struck notes. As the pause between attacks increases in length, it will become more difficult for the performers to stay together. If the players achieve a "perfect" performance and do remain in synchrony throughout, the piece will consist of nothing more than a series of unison struck notes on a single pitch. If, however, the players fail to remain perfectly synchronous, the manner in which temporal unison breaks down will dictate changes in pitch and additional actions. 
 A score excerpt of the work is below: