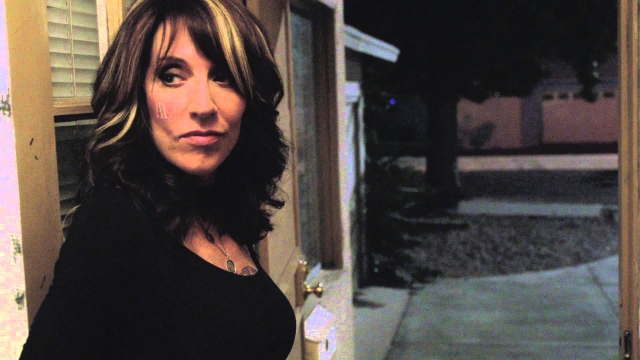 Tuesday, Sept. 9., will surely be a memorable one for actress Katey Sagal (Theater 72).
Sons of Anarchy, the highly acclaimed FX motorcycle gang drama in which Sagal plays a club matriarch, returns for its seventh and final season. That same day, the CalArts alumna receives her star on the Hollywood Walk of Fame at a ceremony at 11:30 am. Guest speakers at Sagal's induction ceremony include actors Ed O'Neill and Christina Applegate, who played Sagal's husband and daughter on the long-running FOX sitcom Married…with Children (1987-97).
The versatile Sagal seems to move with ease between the comedy and drama genres. Her post-Sons of Anarchy projects again show that range: Sagal has lined up roles in the anticipated musical-comedy sequel Pitch Perfect 2 as well as in boxing dramas Bleed for This and Southpaw.
Another anticipated project from Sagal's animation fans is the reprise of her role as Leela from Futurama during a crossover episode with The Simpsons in November. For seven seasons, she played the one-eyed captain of Planet Express Ship on Matt Groening's animated show set in the 31st century.
Event Details
Hollywood Walk of Fame Ceremony
Honoring Katey Sagal
7021 Hollywood Blvd., Los Angeles
Tuesday, Sept. 9 at 11:30 am
Free