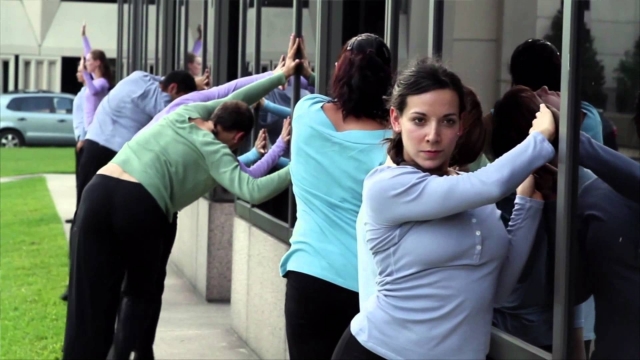 On Sept. 29, students around the world are invited to participate in the online course, Creating Site-Specific Dance and Performance Works on the Coursera platform, taught by Dean of The Sharon Disney Lund School of Dance at CalArts Stephan Koplowitz.
The six-week course introduces students to site-specific choreography and performance works, guiding them through the process of putting together a site-specific dance performance from conception to production to performance.
In an email, Koplowitz talks about the way the course has brought together a global dance community:
In the session I ran last fall, what surprised me the most was the level of enthusiasm and passion among students from all over the world about making site-specific work. There was clearly a real hunger for information about how to make this work, and continue the practice of making this work. But the real impact of this course wasn't really the information I was sharing with these students but the community that emerged as a result of the students taking the class together and sharing that experience in the forums. Looking forward, I'll be joined by a team of Community TAs who took the class previously and are now taking ownership of it with me, and I'm excited to meet the new batch of students.
This year's class adds even more material and exclusive interviews with prominent choreographers over Google Hangouts on Air, including Betsy Gregory, former director of London's Dance Umbrella festival, and Elise Bernhardt, founder of  New York City's Dancing in the Streets on Oct. 9; and composer, singer, filmmaker, choreographer and director Meredith Monk on Oct. 23.
One student from last fall's class, 13-year-old Kashvi Mullick, who studies contemporary dance in her native Bangalore and met with Koplowitz when she and her family visited the United States last spring, says this of the class:
This was the first time I had heard of site-specific dance. The site-specific dance Stephan choreographed at Grand Central Station in New York (Fenestrations, 1987) brought the station alive. Later when I visited Grand Central the dance just played in my head.
New and returning students may sign up for the course at anytime for free, although ones who seek a Certificate of Completion should sign up before Sept. 29.
Above is the promotional video for "Creating Site-Specific Dance and Performance Works" and below is footage from Fenestrations at Grand Central Station.