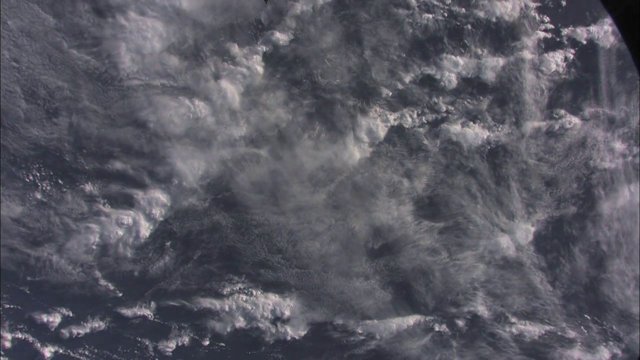 Stephanie Cheng Smith's '20,031'
UPDATE 10/2/14: Brendan Byrnes (Music MFA 12) composed the music for Kerstin Hovland's 'Dream of Fixed Escape.'
On Sept. 21, LA Filmforum presents Future Tense at the Egyptian in Los Angeles. Curated by the director of The Center for Integrated Media at CalArts Tom Leeser, the program of eight time-based video and sonic works, primarily from CalArts alums, represents "parallel futures through abstraction, performance and narrative."
The program consists of animation, found footage, spoken word, performance, electronic music and sound, with all works sharing the common interest and critique of technology and how it contributes to creating imagined futures.
More about the title of the screening from LA Filmforum:
Future is a word we use to describe a time that has not yet occurred, but is imagined to occur. Tense refers to time as well, but it can also be a mental or nervous condition, a state of anxiety.

The works chosen for this show are not a singular reference to the future, instead, they are framed as multiple "time and spatial shifts."  These shifts run in parallel to form simultaneous futures that represent our current condition of displacement, complexity and instability.

Justin Asher's 'The World At night'
Included on the program are works by sound artists and composers, Justin Asher (Music MFA 12), Stephanie Cheng Smith (Music MFA 11) and Gregory Lenczycki, all of whom incorporated NASA footage in their pieces. There are two projects by visual artist and composer Kadet Kuhne (Music/IM MFA 04) and two by experimental animator Kerstin Larissa Hovland (Film/Video/IM MFA 12). The last work combines School of Critical Studies adjunct faculty Claire Phillips' science fiction short story with Leeser's manipulation of found footage from a NASA shuttle launch.
Future Tense was originally a collaboration between the Centre for Living Arts in Mobile, Alabama, and the Center for Integrated Media. It included 20 artists and was part of a larger exhibition, Futures Project, which ran May 2013-Feb. 2014.
Visit the LA Filmforum site for more.

Kerstin Hovland's 'Dream of Fixed Escape'
Event Details
Future Tense at the Egyptian Theater
Sept. 21, 7:30 pm
The Spielberg Theatre at the Egyptian
6712 Hollywood Blvd., Los Angeles
Tickets: General $10 ($11.34 w/service fee), Students (with ID)/Seniors $6 ($7.20 w/service fee), Filmforum Members Free