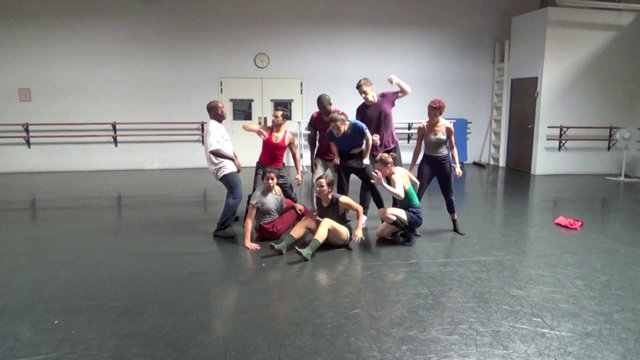 The eighth annual Commuter Dance Festival returns to CalArts on Thursday and Friday this week (Sept. 26-27), encouraging the exchange of creative processes between the professional and educational dance communities.
Each fall, the festival introduces CalArts students and dance supporters to LA-based talent by providing a showcase for local dance artists' recent works or works-in-progress. The 2014 Commuter Dance Festival features artists even closer to home, putting the spotlight on recent graduates of The Sharon Disney Lund School of Dance at CalArts: alumni choreographers Lindsey Lollie (BFA 12), Jordan Saenz (BFA 12) and Stephanie Zaletel (BFA 12).
Lollie's recent projects include "Interval," a re-staged work for nine dancers with an original score by fellow CalArts alumnus Paul Matthis (Music MFA 13). The "collage of visceral and improvisational movement exploring the overwhelming sensations and thoughts provoked by mind-altering substances" was included in REDCAT's Studio: Spring 2014.
Watch Saenz's recently choreographed piece (below) for Santa Monica College's Synapse Dance Theater (with music by Saenz, Cooper Wolken, Steven Van Betten, Linnea Sablosky and Cari Stevens):
Last month, Zalatel debuted a new work, "tuesday," as part of the Hammer Museum's Made in LA series, in collaboration with 2014 artist James Kidd Studio and the Pieter Council. The installation-style movement serves as a "meditation on daily routine, consciousness, and endless interruptions, [in which] we recognize universal commonalities and emphasize the notion that everything is meant to be."
Tickets to the festival are on sale now: $2 for the CalArts community and $10 for the general public.