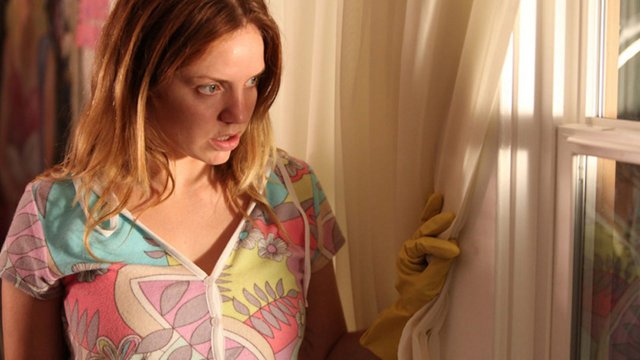 Earlier this month, Film Independent, the nonprofit arts organization that produces the Spirit Awards and Los Angeles Film Festival, announced the nine screenwriters selected for its 16th annual Screenwriting Lab. The intensive, five-week program that runs two to three evenings a week each fall is designed for writers to help improve their craft. Among this year's accepted fellows are Film Directing Program alumna Rachel Goldberg (Film/Video MFA 00) and Program in Film/Video alumnus Mike Ott (Film/Video BFA 03, MFA 05). 
The writers participate in individualized story sessions and are advised on writing for the screen and the business side of the film industry. They will also be introduced to established screenwriters, producers and film professionals who serve as creative advisors, including James Ponsoldt (Smashed, The Spectacular Now), Kirsten Smith (Legally Blonde) and Jeff Stockwell (Bridge to Terabithia, The Dangerous Lives of Altar Boys). Guest speakers include Damien Chazelle (Whiplash, The Last Exorcism Part II) and Richard Levine (Boss, Nip/Tuck, Masters of Sex). 
Goldberg's workshop project Transformation Awaits, focuses on a "quirky shut-in [who] gets a feisty new neighbor – a transgender woman in an abusive relationship." The script follows a "strange friendship that allows them both to break free."
As a previous participant in the American Film Institute's Directing Workshop for Women, Goldberg co-wrote and directed the short film Neighbors, which served as the basis for the feature Transformation Awaits. 
Ott's screenplay Hesperia, was co-written with Heika Burnison:
When 16-year-old Brandon Waters goes missing in the California desert, his older brother Phil will stop at nothing to find out what happened to him, and in the process uncovers the dark secret past of the strange town where Brandon has been squatting.
Ott recently completed the third installment of his Antelope Desert Trilogy, titled Lake Los Angeles. The film had its world premiere at the Los Angeles Film Festival in June and took home awards for "Best Feature," "Best Actor," and "Best Cinematography" at the Las Vegas Film Festival in August.
Below is the trailer for Ott's Lake Los Angeles: