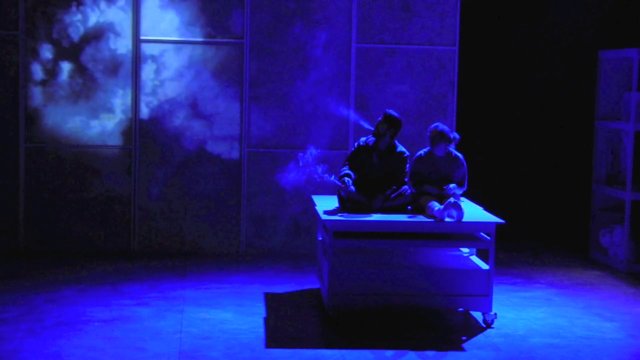 Late last month, LA Stage Alliance announced the nominees for the 2014 Ovation Awards, and a number of CalArtians have made it to the shortlist. They are:
Jessica Kubzansky (Theater MFA 94) for Director of a Play, Everything You Touch
Jenny Foldenauer (Theater MFA 12) for Costume Design, Everything You Touch
Roger Guenveur Smith (Faculty) for Lead Actor in a Play, Frederick Douglass Now
Hugo Armstrong (Theater BFA 98) for Featured Actor in a Play, Backyard 
Cricket S. Myers (Theater MFA 03) for Sound Design, Play Dead
Jon Gottlieb (Faculty) for Sound Design, The Country House
Drew Dalzell (Theater 96) and Noelle Hoffman for Sound Design, Wicked Lit
David Mickelsen (Theater MFA 83) for Costume Design, Noel Coward's A Song at Twilight
Adam Flemming (Theater MFA 07) for Video/Projection Design, The Different Shades of Hugh
Above is a trailer for The Theatre @ Boston Court's Everything You Touch, directed by Kubzansky and nominated for Best Production.
The 2014 Ovation Awards black tie ceremony will be held at the San Gabriel Mission Playhouse on Nov. 2.