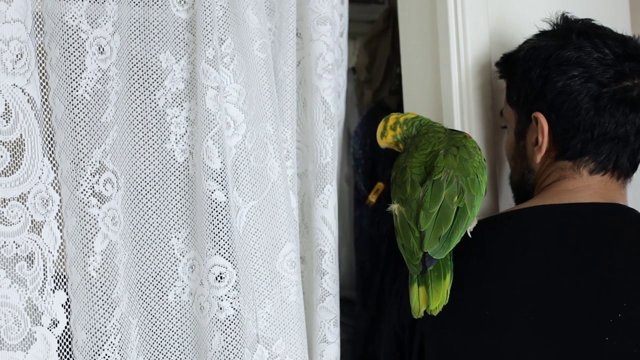 The Projections program at the New York Film Festival is one of the annual fest's most popular sections. Formerly known as Views from the Avant-Garde, Projections brings together American and international filmmakers who use innovative modes and techniques to create films.
The program ran for three days last week and 10 works by CalArts alumni and faculty numbered among the films selected:
Against Landscape. Joshua Gen Solondz (Film/Video MFA 16)
Babash. Lisa Truttmann (Film/Video MFA 16) and Behrouz Rae (Film/Video MFA 16) 
Detour de Force. Rebecca Baron (Film/Video Faculty)
End Reel. Julie Murray (Film/Video Visiting Faculty, Spring 2014)
Field Notes. Vashti Harrison (Film/Video MFA 14)
Friday Mosque. Azadeh Navai (Film/Video MFA 15)
The Hummingbird Wars. Janie Geiser (Theater Faculty)
The Occidental Hotel. Lewis Klahr (Theater Faculty)
Second Sighted. Deborah Stratman (Film/Video MFA 95)
Under the Atmosphere. Mike Stoltz (Film/Video MFA 14)
Above is Truttman and Rae's Babash, and below is an excerpt from Murray's End Reel. The 52nd New York Film Festival runs through Oct. 12.