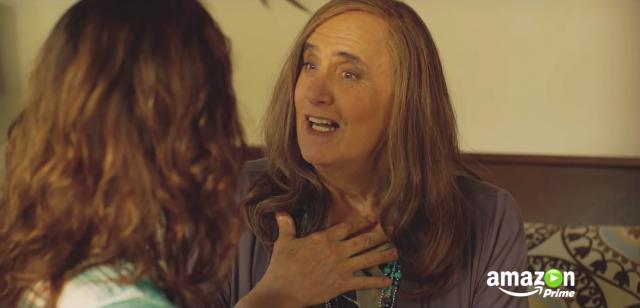 With the fall television season in full swing, Amazon Prime's new 10-episode series Transparent—a show that centers on an adult father coming out as transgender to his grown children—has risen to the top of many critics' must-watch lists. Considered a first in Hollywood for focusing more on transgender topics and employing many trans cast and crew members, the show's producers include CalArts alumni Zackary Drucker (Art MFA 07) and Rhys Ernst (Film/Video MFA 11).
The review aggregator Rotten Tomatoes (where Transparent is currently earning a 98 percent approval rating) notes that the critics' consensus is that the show is "as much about a change in television as it is about personal change."
Executive producer Jill Soloway sought out transgender people for the show's cast and writers' room, as well as for the below-the-line crew—25 in total.
Ernst and Drucker recently spoke to Variety about the show:
"You can easily say that this is the most trans-inclusive production in Hollywood history," says producer Rhys Ernst, "which is a sentence I never expected to say out loud…."

Producer Zachary Drucker, who served as a trans consultant on the set, says, "It had a ripple effect to everyone else on the crew," she says. "Cisgender [or non-trans people] were affected in a profound way, too. The teamster guys, all the grips, become so used to having trans people around that it was something that they didn't think about anymore. And they would come and ask questions."

Ernst and Drucker have built a database of trans talent for future productions. "This was just the beginning," Ernst says. "We want to help people up the production ladder. We see this as a long game."
All 10 episodes of Season 1 of Transparent are available to stream now on Amazon Prime. Above is the trailer.
UPDATE 10/9/14: Transparent has been picked up for a second season, according to the The Hollywood Reporter.