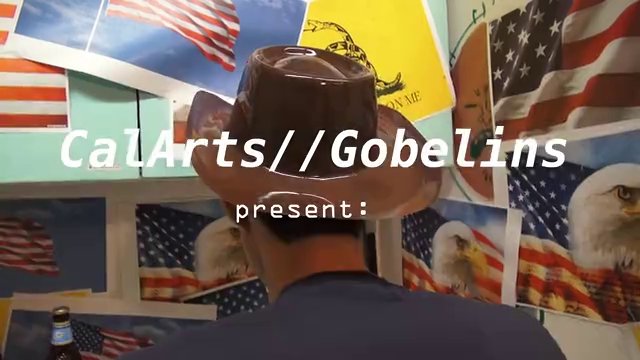 Each year, students from the Character Animation Program set aside one weekend to make short films based on a theme. The 10th iteration of CalArts' 48-Hour Films challenge on Nov. 15-16 was organized by animators Nicole Stafford (Film/Video BFA 16) and Robert Moon (Film/Video BFA 15) with "Robot" as the universal theme. Additionally, the challenge took on an international dimension as CalArts teamed up with French university Gobelins, L'Ecole de L'Image filmmakers to remotely produce and contribute projects.
More from Stafford in an email:
[This] was the most diverse year ever. … We had 20 or so contributions from France.  They matched their 48 hours with our time zone and we worked across the Atlantic on our projects simultaneously. There was also a small group of people from Russia who contributed a handful of films. Through the help of various file transfer websites, copious amounts of translations, emails and hours of work, we compiled a very international showcase. All in all there were approximately 140 films and just over three hours of content.  
The films were screened in the Bijou Theater the week before Thanksgiving. 
CalArts offers third-year Character Animation students an exchange program with Gobelins. Third-year Gobelins student Vincent Tsui helped to organize the 48-Hour Films contributions from France and will be studying at CalArts during the spring semester, with Stafford taking his place at Gobelins.
Watch the films on the 48-Hour Films Vimeo channel. Below is gaspedal by Haewon Lee, above is Stafford and Moon's 48 Hour Intro.