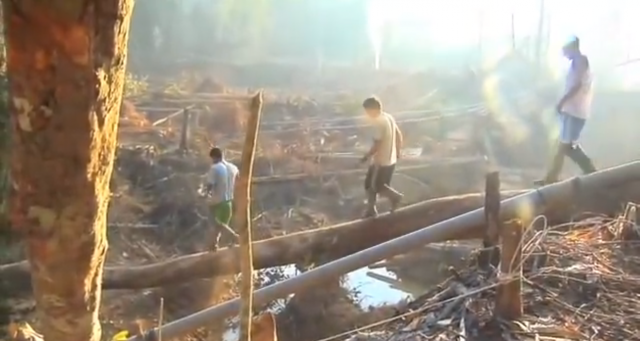 Through Dec. 12, leaders from around the world are gathering for climate change talks hosted by the United Nations in Lima, Peru. The Framework Conference on Climate included a screening of the feature film Amazon Gold on Dec. 2—a documentary that includes animation directed by Will Kim (Film/Video BFA 07).
The award-winning film, which has aired on PBS as part of its series on The Price of Gold: Illegal Gold Mining in the Amazon, focuses on the message of protecting the forests of the Amazon. A synopsis from the film's website:
Narrated by Academy Award winners Sissy Spacek and Herbie  Hancock, Amazon Gold is the disturbing account of a clandestine journey into the Amazon rainforest. Ron Haviv and Donovan Webster, two war journalists led by a Peruvian biologist uncover the savage unraveling of pristine rainforest. They bear witness to the apocalyptic destruction in the pursuit of illegally mined gold with consequences on a global scale. An animated Agouti springs to life to tell the story of his ecosystem. Left in the wake of surreal images of once extraordinary beauty turned into hellish wasteland, Amazon Gold reaffirms the right of the rainforest to exist as a repository of priceless biodiversity.
Kim also recently directed the animation for another feature documentary, Symphony of the Soil, which was selected as The New York Times' Critic's Pick last year.
"The fact that I was given complete artistic freedom in terms of the style of animation, animation techniques/mediums (watercolor in these particular cases), and character/environment design made both projects a great opportunity," Kim told Riverside City College news blog. He currently teaches animation at the college.