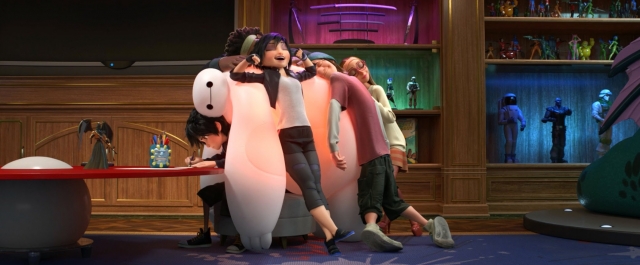 Nominations for the 87th Academy Awards were announced on Thursday, Jan. 15, and CalArts alumni are among the nominees.
Laika Studios's The Boxtrolls, directed by CalArts alumnus Anthony Stacchi (Film/Video BFA 86) and Graham Annable, is nominated for Best Animated Feature Film. Adapted from Alan Snow's illustrated novel Here Be Monsters!, the film follows Eggs, a boy lovingly raised by underground cave-dwelling, trash-collecting trolls. Both directors visited CalArts in November to talk about the process of bringing the stop-motion film to life.
Also vying for the award is Walt Disney Animation Studios's Big Hero 6, a story about a big, inflatable robot named Baymax and child prodigy Hiro Hamada who solve a mystery in the future city of San Fransokyo. Big Hero 6 is directed by Chris Williams and alumnus Don Hall (Film/Video 95).
Rounding out the nominations for Best Animated Feature Film are How To Train Your Dragon 2, Song of the Sea and The Tale of the Princess Kaguya.
Academy Awards will be presented on Feb. 22 at the Dolby Theatre and televised live on the ABC-TV.
See the complete list of nominations.
Above is a trailer for Big Hero 6 and below, a trailer for The Boxtrolls.