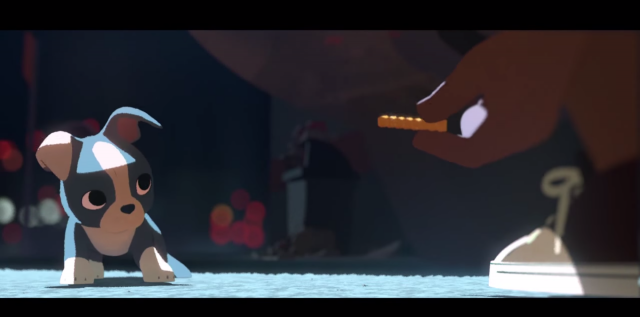 The 42nd Annual Annie Awards, which recognize the best in animation, were presented in a black-tie ceremony at UCLA's Royce Hall last Saturday evening (Jan. 31) with several CalArtians taking home trophies. 
Alex Hirsch's (Film/Video BFA 07) show Gravity Falls was awarded the Best Animated Television/Broadcast Production for a Children's Audience. The series is currently in its second season on Disney XD.
Animation Studios/Twentieth Century Fox's The Book of Life (2014), which marked Jorge R. Gutierrez's (Film/Video MFA 00) directorial debut, won best Character Design in an Animated Feature Production. Sharing the award with Gutierrez were Paul Sullivan and Sandra Equihua.
Former faculty member Patrick Osborne (2013-14) won an Annie in the Best Animated Short Subject category for Feast (see teaser below). Previously, he served as head of animation on the 2012 Disney short Paperman, which won an Academy Award. Osborne has also animated on the Oscar-winning Wreck-It Ralph (2012), Tangled (2010), among other films.
Craig McCracken's (Film/Video 92) Wander Over Yonder, a Disney XD series, received two Annies: Benjamin Balistreri (Film/Video 97) won for Character Design in an Animated Television/Broadcast Production, and Justin Nichols won for Character Animation in an Animated Television/Broadcast Production.
Additionally, Michael Kaschalk, Peter DeMund, David Hutchins, Henrik Falt and John Kosnik all received awards for Animated Effects in an Animated Production for alumnus director Don Hall's (Film/Video 95) Big Hero 6, which was released by Walt Disney Animation Studios.
See all of the winners here. Congrats to the CalArts alums who contributed to the winning and nominated productions.
We posted a clip, above, from the next episode of Hirsch's Gravity Falls, which premieres on Feb. 16.