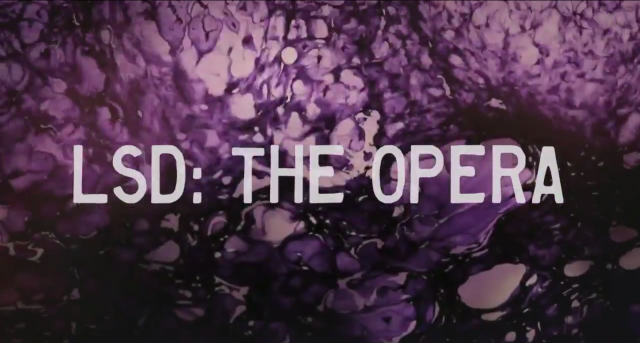 First Take, the biannual West Coast workshop of new American opera, returns for its second iteration on Feb. 21 from 1-4:30 pm at the Wallis Annenberg Center for Performing Arts. Opera company The Industry and new music ensemble wild Up once again team up to showcase the latest operatic ideas from six composers, including CalArts faculty Anne LeBaron and alumnus Andrew McIntosh (Music MFA 08).
In addition to the works by LeBaron and McIntosh, four operas by composers Jenny Olivia Johnson, Paul Pinto, Nomi Epstein and Jason Thorpe Buchanan will be performed. 
The central figures of McIntosh's new opera, Bonnie & Clyde, are the infamous outlaws Bonnie Parker and Clyde Barrow, whose gang robbed banks in the central United States during the 1930s. The text was written by Melinda Rice (Music MFA 06), and the work is a collaboration with faculty member and opera composer Claudia Doderer. More about the piece from The Industry:
Bonnie & Clyde is the story of Bonnie Parker and Clyde Barrow, 1930-1934, told by the people who witnessed it.  With extreme shifts in duration and mood, the work is a tense and complex emotional reading of the often contradictory historical records created by family, comrades, bystanders, law enforcement, and historians, and focuses on the lives of these outlaws outside their legendary status.
LeBaron's latest opera project is titled LSD: The Opera, for which she wrote the libretto with collaborators Gerd Sterm and Ed Rosenfeld. More from the Industry:
LSD: The Opera is a psychedelic odyssey charting the powerful historical ramifications—cultural, political, and spiritual—set into motion by the discovery of lysergic acid diethylamide in 1943.  Written for a large ensemble, including five of Harry Partch's extraordinary instruments, fluid harmonies and timbres create an enchanting space filled with a panorama of dramatic events.
On Thursday (Feb. 17), The Industry and wild Up host a free open rehearsal of LSD: The Opera at 8 pm in Silver Lake. The event, sponsored by the Silver Lake Neighborhood Council, lets audience members behind the scenes of the 20-piece orchestra's first rehearsal of the piece to see Partch's instruments performed up close. The rehearsal will be followed by a Q&A with The Industry's music director and faculty member Marc Lowenstein and wild Up's artistic director, Christopher Rountree.
Some of the instruments used in LeBaron's new work were performed by the CalArts ensemble Partch on its 2014 album, Plectra and Percussion Dances, which won a Grammy award last weekend.
Above, LeBaron discusses her new opera, LSD: The Opera.
Event Details
First Take 2015
Feb. 21, 1-4:30 pm (doors: 12:30 pm)
Wallis Annenberg Center for Performing Arts
9390 N. Santa Monica Blvd, Beverly Hills
Free,  Seating is first-come, first-serve. Come for one session or stay for the whole afternoon.
First Take Schedule
1-2 pm:
Jenny Olivia Johnson, The After Time
Paul Pinto, Unintelligible Response
2:15-3:15 pm:
Nomi Epstein, Translation
Jason Thorpe Buchanan, Hunger
3:30-4:30 pm:
Andrew McIntosh, Bonnie and Clyde
Anne LeBaron, LSD: The Opera
Open Rehearsal of LSD: The Opera
Mack Sennett Studios
1215 Bates Ave, Los Angeles
Feb. 17, 8 pm
Free, RSVP required: Please write to events@TheIndustryLA.org