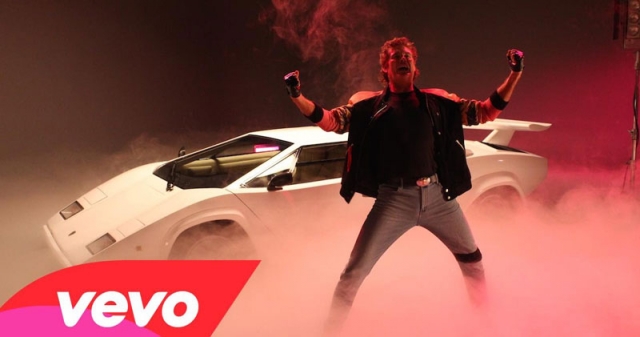 Above: The Hoff sings Kung Fury's title track, "True Survivor."
On May 28, Swedish visual effects artist and music video director David Sandberg released the scifi-adventure-comedy Kung Fury. The 30-minute film is an homage to 80s action movies and features arcade robots, dinosaurs, Nazis, Vikings, Norse gods and mutants.
Adding to its 80s cred is actor, singer and CalArts alumnus David "The Hoff" Hasselhoff (Theater 73), who sings Kung Fury's title track "True Survivor." The music video for the song has garnered over 12 million views on YouTube.
In the film, super kung fu cop Kung Fury travels back in time in order to kill Adolf Hitler, a.k.a. Kung Führer, and end the Nazi empire. An error in his time machine sends him farther back into the Viking Age.
Kung Fury, with its over-the-top action sequences and CG effects, was funded through a Kickstarter campaign, raising over $600,000—several times over its initial $200,000 goal. Vanity Fair calls it "the best movie ever exclamation point."
The entire film is currently streaming for free on YouTube.
Above: The trailer for Kung Fury.