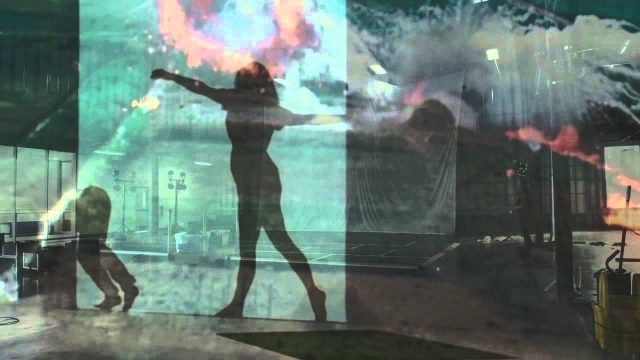 Above: Trailer for Nguyễn Nguyên and Maria Gillespie's 'Bloom.'
Roy and Edna Disney/CalArts Theater (REDCAT) presents new works by Los Angeles-based artists in its New Original Works (NOW) Festival. The summer creative laboratory takes the stage starting Thursday (July 30) with different performances scheduled for the next three weekends. Below are the festival's first offerings:
Nguyễn Nguyên and Maria Gillespie: Bloom
Choreographers Nguyễn Nguyên and Maria Gillespie collaborate with video artist and astrophysicist Fabio Altenbach in Bloom, a multimedia work that combines nuanced movements with evocative projections and landscapes. The work, developed with the Beijing International Dance Festival, manipulates live video to explore themes of home and dislocation.
Sheetal Gandhi, Ulka Mohanty and Mark Gutierrez: In|Expiration
Choreographers Sheetal Ghandi and Ulka Mohanty's In|Expiration is a response to the recent spate of violence that has caused protests in Ferguson, Mo. and Staten Island, N.Y., exploring how dance can respond to injustice. Through the blending of Kathak, Bharatanatyam and contemporary dance forms, vocal percussion and live singing accompanied by bassist Mark Gutierrez, the work investigates the imperative of breath from the Big Bang and the expansion of the universe, to the dying words of Eric Garner: "I can't breathe."
Zac Pennington, Jherek Bischoff and Steven Reker: Crying
Inspired by Belgian singer-songwriter Jacques Brel, a major influence on performers such as David Bowie and Leonard Cohen, Crying transcends the concert form in a lush, four-song suite interpreted with a string quartet, vocals and movement. Experimental pop band Parenthetical Girls' Jherek Bischoff and Zac Pennington team up with choreographer Steven Reker to explore the incongruities of pop personae—the performer as icon, androgyne, messiah and martyr.