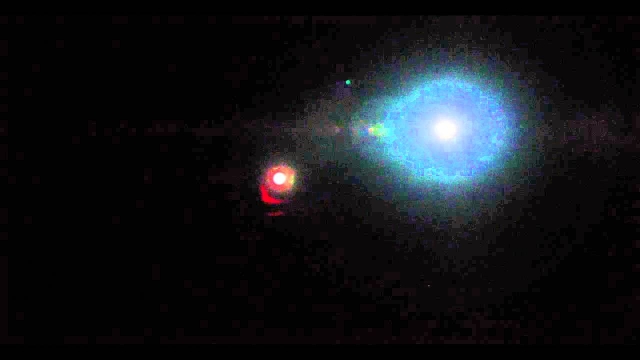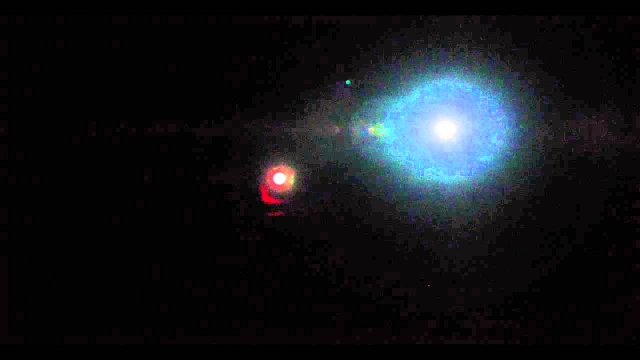 Above: An excerpt from 'BIT.'
The second week of Roy and Edna Disney/CalArts Theater's (REDCAT) New Original Works (NOW) Festival begins on Thursday (Aug. 6) with three premieres of avant-garde multidisciplinary works.
Stina Ahlberg: Sammanfläta (intertwine)
Swedish choreographer Stina Ahlberg conjures demons, goddesses and other mythic characters drawn from both Asian and Scandinavian rituals, myths and icons in Sammanfläta (intertwine). With a "transfixing level of concentration and a graceful, gripping theatrical presence," the recent Los Angeles transplant introduces herself to her new city.
Mint Park and Hee Eun Jeong: BIT
Choreographer and CalArts MFA student Hee Eun Jong (Dance BFA 16) collaborates with multimedia artist and composer Mint Park (Music BFA 15) in BIT. Using flashlights and headlights, five dancers take on a mysterious quality in the midst of shifting light and the sometimes jarring sound score. The high-velocity movement has both rhythmic and primitive touches, while also reflecting the interest both women have for film and fashion.
Robert Cucuzza: Circle Jerk
Adapted and directed by CalArts alumnus Robert Cucuzza (Theater MFA 11), Circle Jerk reimagines the rants and ramblings of French writer André Breton and the Surrealists, with a focus on "disturbingly sexist transcripts that read like nasty comments from internet trolls." With a live gypsy jazz score by Juli Crockett (Theater MFA 01) and Michael Feldman, Cucuzza casts a mostly female ensemble to reinterpret the crass material.
The show features performances by Brian Tichnell (Theater MFA 11) and James Michael Cowan (Theater BFA 13); lighting design by Adam Frank (Theater MFA 12); video design by Hsuan-Kuang Hsieh (Theater MFA 15); costume design by Stephanie Petagno (Theater MFA 15); sound design by Harlow Price (Theater 13); and stage management by Amanda Eno (Theater MFA 15).