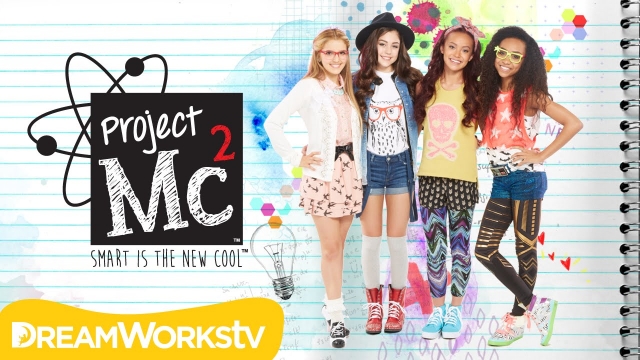 Above: Trailer for 'Project Mc2.'
Last month, Netflix released the original miniseries Project Mc2, written and co-executive produced by CalArts alumna Jordana Arkin (Art BFA 88).
The three-episode show follows McKeyla McAlister, Adrienne Attoms, Bryden Bandweth and Camryn Coyle, teenage girls recruited by a secret spy agency called NOV8 to use their science skills to save a prince's rocket launch.
The show purposefully turns convention on its head, seeking to inspire more young girls to pursue careers in STEM (Science, Technology, Engineering and Math).
"It shows you can be smart and cool," says co-executive producer Shauna Phelan in an interview with the Associated Press. "You can be smart and funny. You can be smart and stylish, and those things are not mutually exclusive in an individual. It would be amazing if we had a younger demographic look at these girls and realize, 'I love these supersmart girls and I want to be like them.'"
The show stars Victoria Vida, Genneya Walton, Ysa Penarejo and Mika Abdalla along with The Wonder Years actor, author and real-life math whiz Danica McKellar.
A second season is already planned for Project Mc2. A line of math- and science-loving dolls based on the show's four protagonists, complete with their own science-experiment kits, is now available online and at retailers nationwide.