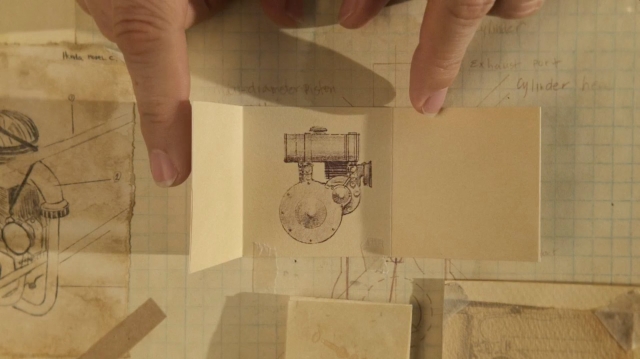 Above: Honda's two-minute spot 'Paper.'
Japanese car manufacturer Honda recently aired an ad during last Sunday's NFL Game on CBS. The two-minute spot, titled "Paper," tells Honda's story through an intricate paper-flipping journey, accomplished through stop-motion animation.
Oscar-nominated stop-motion artist PES created and filmed the commercial over the course of a few months with the help of a team of animators, among them CalArts alumni David Braun (Film/Video BFA 13) and Quique Rivera (Film/Video MFA 14).
From AdWeek:
It features thousands of hand-drawn illustrations from various artists that show Honda's mobility products through the years. It opens with founder Soichiro Honda's use of a radio generator to power his wife's bicycle, and continues through the company's development of motorcycles, outboard motors, CVCC vehicles, automobiles, race cars, robotics and more.
The video below shows the making of "Paper."
Above: The making of 'Paper.'