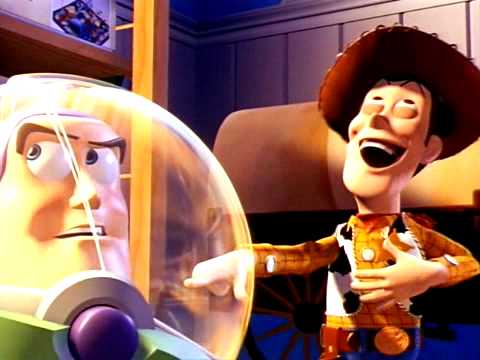 Above: Trailer for 'Toy Story.'
By Luke Martin
Tonight (Thursday, Oct. 1) at 7:30 pm, the Academy of Motion Picture Arts and Sciences will celebrate the 20th anniversary of Toy Story (1995), the world's first entirely computer-animated feature film. Toy Story: 20 Years of Being an Animation Game-Changer takes place at the Samuel Goldwyn Theater in Beverly Hills and features a live panel discussion with John Lasseter (Film/Video BFA 79), the Chief Creative Officer of Walt Disney and Pixar Animation Studios, and Ed Catmull, the studios' President.
Before making animation and movie-making history with Toy Story, Lasseter, the film's director and co-writer, was the second student accepted into CalArts' Character Animation program in 1975. With Toy Story, Lasseter collaborated with Catmull, the film's executive producer, to create something revolutionary: a digital animation program that not only made the film possible, but also immediately impacted following generations of animation.
During the discussion panel, Lasseter and Catmull will share behind-the-scenes stories about overcoming challenges as they innovated and solved problems to create one of the most beloved movies in Pixar's history.
The film earned Oscar nominations for Original Song, Original Musical or Comedy Score, and Original Screenplay (the first for an animated film). In addition, Lasseter received a Special Achievement Award for his leadership of the filmmaking team and Catmull went on to receive an Oscar for his contributions to RenderMan, the software that was instrumental to the creation of Toy Story.
Tickets for Toy Story: 20 Years of Being an Animation Game-Changer are $5 for general admission and $3 for Academy members and students with a valid ID. They may be purchased online at www.oscars.org.
Event Details
Toy Story: 20 Years of Being an Animation Game-Changer
Oct. 1, 7:30 pm
The Samuel Goldwyn Theater
8949 Wilshire Boulevard, Beverly Hills
Tickets: $5 general admission, $3 students and Academy members