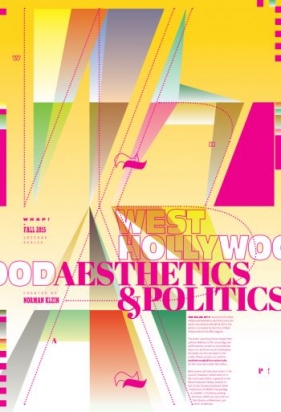 The Aesthetics & Politics program's WHAP! lecture series continues on Oct. 16 at 8 pm at the West Hollywood Public Library with Re-Assembling Tijuana, a panel discussion that features architect/professor Rene Peralta, author/professor Josh Kun and members of the art collective POLEN.
After years of cartel violence and hegemony, Tijuana has recently found itself at the center of an artistic resurgence: a reassembling of its dialectical identity through critical and self-referential cultural practices in film, theory and architecture. The program will examine the role of art in the shaping and rethinking of globalization and post-globalization that is at the forefront of discussions among the MA Aesthetics & Politics students and many within the larger CalArts community.
Kun, a cultural theorist, professor at USC's Annenberg School for Communication and director of The Popular Music Project at USC Annenberg's Norman Lear Center, has recently curated "To Live and Dine in LA," the Los Angeles Public Library's current major exhibition. Architect and urbanist Peralta is director of the Landscape + Urbanism Master of Design program at Woodbury University School of Architecture, and lecturer in the Department Urban Studies and Planning at UCSD.  They are both contributors to the book "Tijuana Dreaming: Life and Art at the Global Border," considered one of the most important works of Tijuana scholarship in recent years, exploring the city's complex role in contemporary art and geopolitics from the perspective of Tijuana's leading intellectual and artistic voices.
Adriana Trujillo and José Inerzia comprise the media collective POLEN, producing media projects at the intersection between ethnographic film and experimental video. Both artists also have vibrant solo careers working in live installation, documentary and curation.
WHAP!'s year-long lineup, curated this semester by CalArts faculty in Aesthetics & Politics Norman Klein, ranges from political debates to film screenings and performances, as well as conversations about art, architecture and philosophy.
All events are free and open to the public.