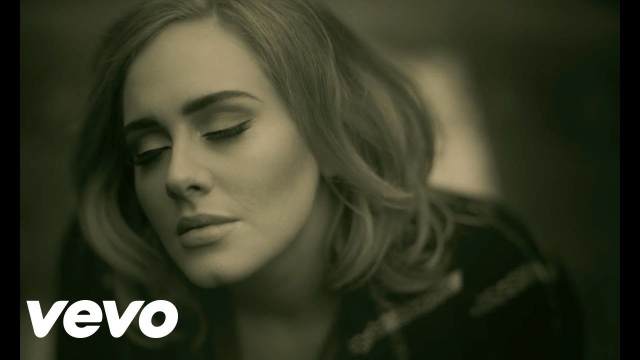 Above: Music video for Adele's 'Hello.'
Last month, British singer Adele released the single, "Hello," from her highly anticipated album, 25, which is set to be released on Nov. 20. The song, co-written and produced by CalArts alumnus Greg Kurstin (Music BFA 92), picks up where the themes of heartbreak found in Adele's previous album, 21, left off. With her trademark soaring vocals, the singer tries to reach an ex-lover to apologize.
"Hello" sold 1.11 million digital copies in its debut week, the first single ever to do so, and it debuted at #1 on the Billboard Hot 100, a spot it still holds. The song's accompanying music video broke Vevo's record for single-day views at 27.7 million and has racked up nearly 400 million views on YouTube.
Kurstin, who also has two other credits on 25, recently talked to Entertainment Weekly about working with Adele and their songwriting process:
"She didn't want to just go through and write a pop song with any particular formula," Kurstin says. "We talked about Tom Waits, and different storytellers like that. I think that was the idea, that we wanted to do something that was very honest about where she was at right now, and she wanted to do something that was real and believable."

And doing something "real and believable" doesn't involve too many takes — at least for Adele. "She'll do the first one, and it's great, and then she'll do a second one, and it's even better, and we'll go until we hit the point where we know we've definitely got it," he says of recording with her. "I mostly let her do her thing. There was not a lot of direction from me."
Kurstin, half of the indie pop band the bird and the bee, has written and produced songs for artists such as Ellie Goulding, Kelly Clarkson and Sia. He co-wrote Sia's "Bird Set Free," which the artist performed recently on Saturday Night Live.
Above: Sia's performance of 'Bird Set Free' on 'SNL.'