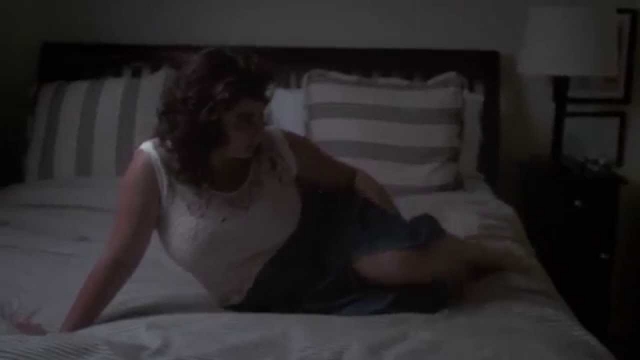 On Saturday (Dec. 12), CalArts alumna Jenny Hatchadorian's (Film/Video 10) debut film Present Company Excluded is having its West Coast premiere at the BV Cinemas in Echo Park, as part of The New Film Festival.
Present Company Excluded follows Chris Giardino (played by alumna Lauren White [Film/Video BFA 11]), an awkward and crass 21-year-old woman in search of a female role model. She fixates on her wealthy neighbor Vivian Ennis (played by Bridget James) and does all she can to break into her world.
From the film's website:
Present Company Excluded is not mumblecore. And it's not a studio picture. It's a first feature about a young woman learning to stand up for herself. It explores the effects of pervasive media, social innuendo, and shared space on gender and identity. It's about billboards telling us how to act and what to buy. And it's an endearing and gregarious portrait of a young American woman.
Hatchadorian won the award for Best Director at The New Film Festival for the feature. Present Company Excluded is also the recipient of the Best Women in Film Alice Guy Blaché Award at the recently concluded Golden Door International Film Festival.
The film is co-produced by Aaron Murtagh (Film/Video 10) and Araceli Lemos (Film/Video MFA 12), with cinematography by Norbert Shieh (Film/Video MFA 10).