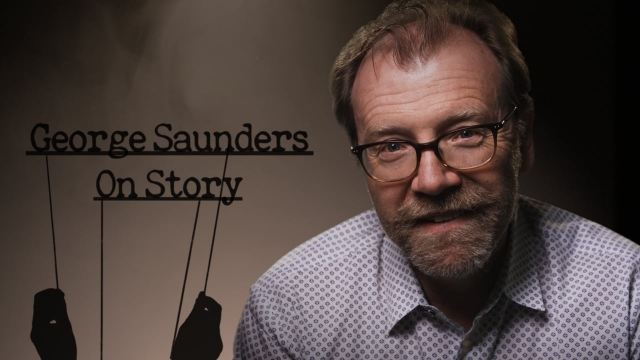 George Saunders, one of the foremost innovators of the contemporary American short story, is this year's Katie Jacobson Writer-in-Residence in the School of Critical Studies.  While in residence, he will work with students in the MFA Creative Writing Program and deliver public readings at CalArts on Feb. 25 and Roy and Edna Disney/CalArts Theater (REDCAT) on Feb. 26.
"We've been hoping to lure George Saunders out to our program for some time now, as his sensibility and accomplishments speak so well to our MFA program's ethos," said Maggie Nelson, director of CalArts MFA Creative Writing Program. "His work is experimental, trenchant, dark, philosophical, satirical and kaleidoscopic. He is most acclaimed for his short fiction, but he is also renowned as an essayist and writer of children's books; he's also a beloved teacher at Syracuse. A Lannan Fellow and a Guggenheim Fellow. Saunders was also named one of Time magazine's "Top 100 Influential People of the year" in 2013—an impressive feat for a writer of intellectually serious, often far-out fiction."
Saunders is the author of four unorthodox and daring short story collections: CivilWarLand in Bad Decline, Pastoralia, In Persuasion Nation and, most recently, Tenth of December—a finalist for the National Book Award and winner of the Folio Prize.
On the occasion of Tenth of December's 2013 publication, an article titled, "George Saunders has Written the Best Book You'll Read this Year" appeared in The New York Times Magazine.  In it, a who's-who of contemporary writers expressed their appreciation of Saunders' work—with Junot Díaz offering this perspective: "There's no one who has a better eye for the absurd and dehumanizing parameters of our current culture of capital. But then the other side is how the cool rigor of his fiction is counterbalanced by this enormous compassion. Just how capacious his moral vision is sometimes gets lost, because few people cut as hard or deep as Saunders does."
For those who'd like a pre-residency preview of Saunders' newest work, his short story "Mother's Day" appears in the Feb. 8 and 15, 2016, issue of The New Yorker and is available online.