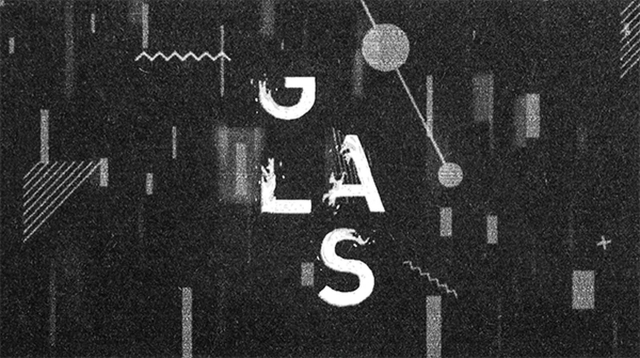 Above: Trailer for GLAS Animation Festival by CalArts alumnus Kangmin Kim.
From March 3-6, the city of Berkeley, Calif., hosts the inaugural GLAS (GLobal Animation Syndicate) Animation Festival, seeking to bring new, innovative and exciting independent animation films from all over the world to the United States.
Co-founded by CalArts alumni Jeanette Bonds (Film/Video BFA 11, MFA 13) and Einar Baldvin (Film/Video BFA 09), the four-day event presents retrospectives, special curated programs, guest curators, Q&As, behind-the-scene screenings and panels, animation installations and more.
Animator Kangmin Kim (Film/Video BFA 09, MFA 11) created the signal film for the festival, posted above.
Above: Trailer for 'The Diary of a Teenage Girl.'
The festival's honoree is longtime CalArts faculty Paul Vester, whose "highly observational films carry a unique tone, often juxtaposing a playful use of the animated medium with serious critiques of war, violence and the global political landscape, making him an inspiration to the new generation of independent animators." GLAS will be featuring Vester's latest video projection Clock 02, a hand-drawn clock animation installation that measures the passing of time by counting forward with cycles of random lengths. A Q&A with the animator, led by Jason Sondhi, follows the screening.
Sara Gunnarsdottir (Film/Video MFA 12), animator for The Diary of a Teenage Girl, will give a talk as part of a special program. Coraline and The Nightmare Before Christmas animator Henry Selick (Film/Video MFA 77) will be present for screenings, Q&As and discussion panels as part of varied special programs. Kirsten Lepore (Film/Video MFA 12) provides an in-depth look at her special stop-motion episode of Cartoon Network's Adventure Time as well.
Above: Noah Malone's 'Personal Loan.'
Of the more than 1,400 submissions received by the festival organizers, 65 films were chosen to be in competition, among them a number of films made by CalArtians.
US Competition Selections
Cruising by Zachary Zezima (Film/Video MFA 16)
Infinite Water by Sunny Liang (Film/Video BFA 15)
Bottom Feeders by Matthew Reynolds (Film/Video MFA 16)
Gray Hairs by Annapurna Kumar (Film/Video MFA 17)
Going Through the Motions by Alan Jennings (Film/Video MFA 17)
Personal Loan by Noah Malone (Film/Video BFA 17)
Swim Meet by Samantha Maurer (Film/Video BFA 17)
International Showcase Selections
Teaser by Gobelins exchange student Pierre Bassil
Above: Grace Rhee's 'Insect Bite.'
Graduate Competition Selections
Flaws by Josh Shaffner (Film/Video MFA 15)
Hopkins & Delaney LLP by Sean Buckelew (Film/Video MFA 14)
Insect Bite by Grace Rhee (Film/Video MFA 13)
Still Life by Kevin Eskew (Film/Video MFA 17)
Wildfire by Hugues Opter, Pierre Pinon, Nicole Stafford (Film/Video BFA 16), Valentin Stoll, Arnaud Tribout, Shang Zhang
Undergraduate Competition Selections
Goodbye by Tyler Russo (Film/Video BFA 15)
Lazy Daze by Brian Smee (Film/Video MFA 15)
Made in China by Gobelins exchange student Vincent Tsui
Above: Sunny Liang's 'Infinite Water.'
See the complete schedule for the inaugural GLAS Animation Festival.