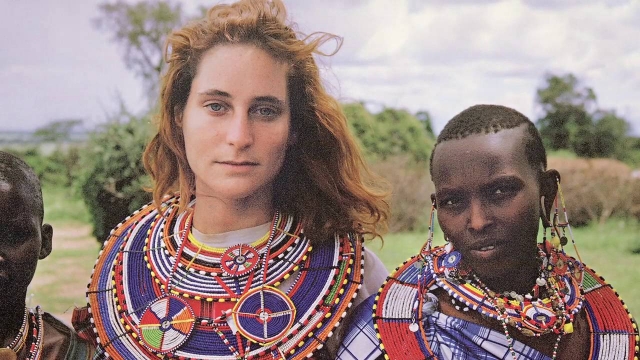 Above: Book trailer for Joni Binder's 'Mile 46: Face to Face in Maasailand.'
In 1988, CalArts alumna and trustee Joni Binder (Art BFA 89) traveled to the outskirts of Kenya and lived with a traditional Maasai family. More than 25 years later, she revisits the photographs she took and the journal entries she wrote, responding to them with her now more mature and nuanced world view in her debut book, titled Mile 46: Face to Face in Maasailand.
Binder's photographs and writings capture "the timeless qualities of the Maasai, a people that has retained its traditional rites—including male and female circumcision, warrior brotherhoods, and polygamous marriage—in the face of an unrelenting torrent of Western influence."
Los Angeles Review of Books founding editor Matthew Specktor writes of Mile 46:
With words of remarkable precision, and images of stunning clarity and beauty—qualities that are all the more striking for the artist in her youth—Joni Binder documents her year among the Maasai in the late 1980s. What makes Mile 46 such a revelation is the depth of its empathy, the calm intelligence and mature awareness that saturates every image. Neither a mere travelogue nor a wide-eyed record of faraway experience, the book is, instead, a brilliant and indelible work of art.
Binder is a photographer and arts education advocate, serving as a trustee for several arts institutions in California. She is currently working with Futures Without Violence and The Representation Project, arts-driven campaigns that raise awareness about healthy masculinity and its role in eliminating domestic violence.
Mile 46: Face to Face in Maasailand will be available on April 5, 2016. Read an excerpt.