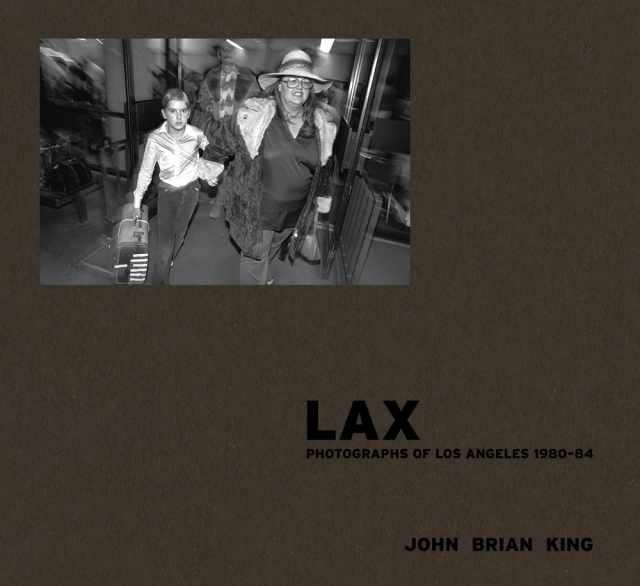 Spurl Editions has released LAX: Photographs of Los Angeles 1980-84, a photography book capturing a bygone era in Los Angeles through the lens of CalArts alumnus John Brian King (Art BFA 83). At 17, King started taking photographs of people at the Los Angeles International Airport. He put the negatives into a box and then built a career as a film title designer—crafting titles for films such as Boogie Nights, Punch-Drunk Love and The Ring—and then as a filmmaker. Most recently, he wrote and directed the feature film Redlands.
Now 30 years later, 62 of his 35mm black-and-white photographs have been published in a monograph, offering a unique glimpse into the city. The LAX photos show scenes of exhausted and waiting travelers, coalescing into a "dull chaos." "King's series would be impossible today, as it exposes the uncomfortable chaos of airport existence before an era of obligatory surveillance," says the press release.
In an article from Slate, King states, "I loved photographing these travelers arriving at the airport, brutally assaulted by this sea of ugliness, attempting to cope. I wanted to show, through the stark art of black-and-white photography, the dry vulnerability and humor of these people."
LAX: Photographs of Los Angeles 1980-84 is available in bookstores and through Spurl Editions.